Cut the admin, stop the stress.
See how your club could run smoothly with Kids Club HQ.
After school clubs can be a great way to enrich a child's day by helping them learn key life skills, boost their confidence, or get them active! After school activities can also forge lifelong positive traits in a child to help them to have better discipline as well as time management skills and team skills. Looking for after school club ideas? You're in the right place.
Perhaps you're reading this and already have a well-established after school club that is thriving, or maybe you're in the early stages of planning your after school club. Whichever stage you are at, this article will help you to focus on the best ideas for extracurricular activities.
Before we get started, a little about Kids Club HQ:
Here at Kids Club HQ, we offer a platform that takes the hassle out of running your after-school clubs – and ensures they run smoothly!
We can provide you with everything from support with admin, payments and invoicing to helping to manage important information about the kids in your club. Learn more here.
What we'll cover in this article
In this article, we'll explore some of our picks for the best after school club ideas for elementary schools and primary school aged children!
So that you don't get lost in a pool of information, we have split this article into the following four categories:
Alternative hobby club ideas
Alternative physical activity club ideas
Alternative academic club ideas
Off-the-beaten-track festivals
In order to help you focus more on planning the best after school club activities and spend less time on tedious admin, invoicing and registers, you can use an online system to take these concerns off your lap.
Alternative hobby club ideas
We think developing hobbies is a key part of a child's development and helps them find new and exciting interests. Here are some of our favourite ideas for after school club activities that explore kids' hobbies!
1. Gardening Club
Gardening can be relaxing and fun for people of all ages, making it a great extracurricular activity idea for kids. It teaches patience and helps the kids to forge a stronger connection to nature.
Teach them about planting, maintenance, composting, garden bugs and more! Kids can also learn lots about ecology, conservation, ecosystems and wildlife through a gardening club. Activities such as gardening will inevitably help promote an interest in nature and encourage kids to care more about the environment all around us!
2. Photography Club
Photography can be a great way for kids to engage with their creative side. Teach them how to use a camera, how to approach composition, and allow them to explore interesting shots and ideas on their own. Want to learn more about how to spark a kid's interest in photography? Read here: 15 Valuable Lessons to Teach Photography for Kids.
For older kids, how about teaching them how to edit and touch up photos using Photoshop? It's a great way to further encourage creativity whilst also teaching key technical skills!
3. Crochet or Embroidery Club
Working with textiles is a great way to encourage creativity and help kids develop an artistic flair. Crochet or embroidery clubs are the easiest and safe way of sparking this interest - and is one of our favourite after school club ideas!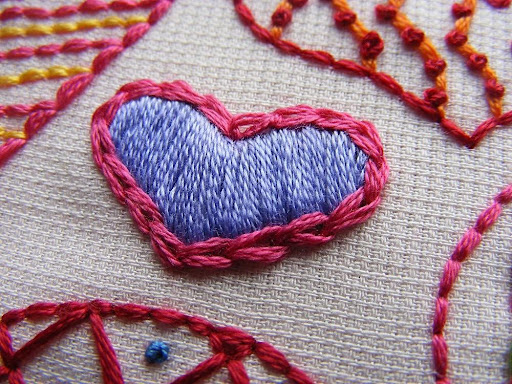 For crochet clubs, it's a great idea to start by teaching kids the basics of crocheting - starting with making chains or armbands. As your kids get more experienced, encourage them to make scarves or hats.
Embroidery kits are relatively inexpensive and give kids a great canvas to express their creativity. You could get them to make badges, tea towels or work together to make larger pieces of art.
We'd also encourage you to sprinkle in some learning about the origins of embroidery – including looking at some medieval tapestries of the Norman period!
An important goal of such a club would be to break the stereotype of textiles only being for girls by encouraging as many boys as possible to sign up! It's an art form for everyone.
4. Drama Club
A drama or acting club is a great way to boost kids' confidence, get them interested in acting and will help them better engage with dramatic texts in their usual school curriculum.
Especially for those who don't get to act all that much in their school lives, a drama club can introduce kids to the exciting world of performing arts. Acting gets kids moving, and helps them pick up key skills such as learning lines, understanding literature and public speaking.
Getting up and acting out key texts from kids' curriculum such as Shakespeare can also improve how well kids do in English! Putting plays for parents to see is a rewarding goal for such a club too – giving kids a sense of accomplishment.
Alternative physical activity club ideas
Keeping kids active and sparking their interest in physical activities such as sports, dance and yoga is really important for encouraging a healthy lifestyle.
Here our some of our best picks for out of school club activities and ideas for staying active!
5. Yoga Club
With studies coming out from Harvard about the benefits of yoga on the physical and mental health of school-age children, it is hard to ignore how great this practice truly is. Try to teach the kids a combination of mindfulness and yoga, and give this guide a try.
6. Cheerleading Club
Although generally associated with the US, cheerleading is growing in popularity in the UK as an alternative sport, as it requires a unique combination of gymnastics, dance and stunts.
7. Street Dance Club
Street dancing is fun and allows kids to feel part of a collective, whilst moving to music that they enjoy!
Alternative academic after school club ideas
After school clubs for kids helps them enrich their learning and explore new interests outside of the school curriculum! We find these after school club ideas really helpful in growing kids' love for learning - and they make take these new-found interests and learn more later on in their life!
Here are our favourite after school club ideas for learning something new!
8. Film Club
A film club is a great way to cultivate interest in film studies and filmmaking! Whilst watching films after school may not sound particularly academic, film studies can get pretty technical.
In Film Club, children should begin to analyse and understand films in terms of both their story, themes and messaging and also how films are shot, their cinematography and composition.
Learn more about this here.
9. Politics and Economics Club
Thanks to social media and the internet, kids are becoming aware of politics at a much younger age. Why not teach them about politics and economics to help engage them.
For politics, we recommend teaching your kids about how the political system in your country works – the difference between executive & legislative power and who makes the decision. Teach them about different political views – and perhaps try and run mock election hustings/debates where kids pretend to be running for Prime Minister!
To teach kids about economics, introduce them to the roles of money and how it works, cover what is a market and how countries trade with each other. Each of these topics can be made fun and exciting with practical games and re-enactments. For example, pricing strategy can be taught by getting your kids to pretend to be in a market and encouraging them to undercut each other! (Beware this may get a little competitive!)
10. Debate Club
Following on from the idea of a politics/economics club, how about letting kids debate their views and ideas?
A debate club is especially useful for older kids to help them improve their skills in public speaking, forming arguments and convincing an audience. We recommend finding out what passions and beliefs your kids have and letting them run their own debates about whatever they want.
Debate clubs help kids develop critical thinking and the ability to articulate disagreements and engage constructively with other pupils is an important life skill!
Learning how to effectively carry out public speaking can be an excellent life skill to teach that will translate directly into later life. We recommend encouraging pupils to research their positions and come up with facts and evidence to back up their arguments. Developing research skills is incredibly useful for high school and college!
11. Astronomy or Space Club
Who doesn't love space? An astronomy or space club is a brilliant after school club idea. It's a great way to let kids explore their interest what's beyond our world outside of their usual school curriculum.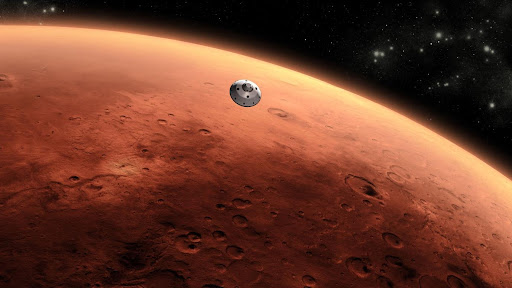 Teach kids about constellations and explore the night sky with them. TheSkyLive.com has a brilliant interactive planetarium to show your kids.
If you have the budget to, we'd seriously recommend using VR headsets like a Gear VR to let kids look around the night's sky and even explore other galaxies! It's really an experience like no other.
Mix this in with learning about moon exploration and interplanetary travel. Google has partnered with NASA to create a brilliant 3D web app for exploring Mars based on images captured by the Curiosity rover! We think this would be a fun thing to explore with kids.
It may also be useful to cover the achievements of British astronauts and astronomers such as Tim Peake, Helen Sharman and Professor Brian Cox. Space history is often dominated by the US and Russia – why not mix that up?
12. Public Speaking Club
Learning how to effectively carry out public speaking can be an excellent life skill to teach, not only in terms of overcoming shyness, but also in how to write an entertaining, well-researched speech.
Off-the-beaten-track festivals
We can all find our after school club idea calendar pinned-down by the usual festivals that run throughout the calendar year: Valentine's Day, Easter, Mother's Day, Father's Day, Halloween, Guy Fawkes Night and Christmas.
You can come up with some fun & engaging after school club activities for each festival - including poster-making, re-enactments, arts & crafts and more!
It can be really fun to mix up these usuals with some unusuals, in the form of teaching the children about festivals from other cultures and religions, or it can be as light-hearted and whimsical as National Cat Day.
Holding one-off sessions for each new festival is a great after school club idea for encouraging your kids to learn about different cultures and belief.
Here are some of our favourites (from the months of the year that could do with some more attention):
January
24thJanuary: Carnival
Although January is often known for being a month of gloom, diets, new gym memberships and new year resolutions here in the UK, in the volcanic island of Tenerife, it is when their month-long carnival celebrations begin. For a great after school club activity idea, why not create an arts and crafts carnival outfit with your students?
March
8 March: International Women's Day
For International Women's Day, you can theme your after school activity around great achievements by women – from great women who are authors in a book club, to creating a card for women in their lives, the possibilities for this one are endless!
April
22 April: Earth Day
A great day to bring awareness to the students in your after school club, and to theme classes around protecting the Earth.
May
28 May: Author of James Bond was born in 1907
There are few things that kids enjoy more than being a spy, so why not try out this, this or this idea for a fantastic after school club idea for primary school kids.
June
24 June 2022: Matariki - Maori new year (the date changes each year)
The Matariki festival celebrates the Pleiades star cluster rising on the day of the first moon by the Maori people. The star rising is celebrated with arts, crafts, food and dancing. For a great after school club idea, why not bring this to the classroom?
A great Maori activity to try with children is teaching them about the Haka – a ceremonial dance in Maori culture (made internationally famous by the New Zealand Rugby team All Blacks).
July
1 July: International Joke Day
Why not look up some child-approved jokes and get the kids in your after school club to tell their favourite jokes? This one is always guaranteed to be entertaining.
August
27 August: Tug of War Day
A favourite for the summer months anyway, but what a great excuse to get everyone out into the field! Learn more on this here.
September
13 September: Roald Dahl Day
Certainly one of the best-loved authors in the UK, Roald Dahl has a book for every child (and probably adult, too!). If you're looking for an arts and crafts after school idea, why not try making a BFG dream catcher jar?
There are also plenty of resources on Roald Dahl's website, including a beard template from The Twits.
October
1st-31st: Black History Month:
Black History Month is all about celebrating the lives of those of African descent and learning about their achievements in promoting peace, equality and inclusion. We recommend teaching children about lesser-known figures of history such as Mary Seacole or Toussaint Louverture.
A great place to start is the poem _'Checking out me History' _by British Guyanese poet John Agard. This poem highlights how the traditional British education system omits those important figures of African or Caribbean descent.
Take the hassle out of running an After School Club with Kids Club HQ
There we have it, that was some of our favourite club ideas for after school programs. Of course, the world is your oyster and there's thousands of different club ideas out there to choose from.
After school club programs are a great way to enrich a child's education. By offering a wide array of choices and subjects, you can get kids excited about coming to school and learning new things.
Let your imagination run wild when choosing after school club activities ideas - and you'll be rewarded with a great level of focus and attention from your pupils!