Cut the admin, stop the stress.
See how your club could run smoothly with Kids Club HQ.
The best after school clubs give their kids a chance to explore new things, meet new children and gain confidence. As an after school program doesn't have to meet certain learning criteria that are required during regular school hours, you can be creative when finding ways to enhance their development and inspire them in new ways.
At Kids Club HQ, We have drafted this list of amazing after school club resources to help you educate and entertain the kids in your care.
After School Club Resources and Activity Ideas for Your Childcare Business
These resources and activity guides will help the kids build on the skills they are learning in class, while others will give them something totally new to discover! Many of these after school club resources can also help you teach them about the environment and how to be more eco-friendly.
1. Book Creator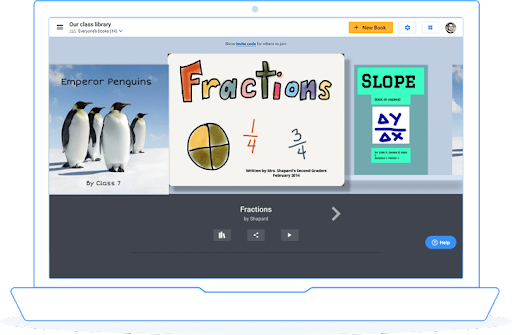 The Book Creator resources for your after school book club help kids create stories, poems, comics and more. This website allows you to create, read and publish the kids' words alongside images and videos that help bring their work to life!
2. Kid's Afternoon Tea Guide
Kids love getting involved in British traditions like afternoon tea as much as their parents. Our handy afternoon tea guide has all the food and drinks ideas as well as a list of equipment you may need to make their high tea dreams come true.
3. Circle Time Activity Ideas
We love circle time at Kids Club HQ! The games listed in this article can help you plan a fantastic circle time with the kids with games such as Snap, Simon Says and Through the Hoop.
4. All About Me Dice
Twinkl have an amazing 'back to school all about me dice' game which you can use at the beginning of ner terms to help the children learn about the other students.
Simply print these dice at school and have them fill in the blanks. Then you can create a 3D box with them to show off their creativity and share their lives.
5. GoNoodle
If you're running low on activities to get the kids expelling some energy through movement and active play, GoNoodle has a tonne of great resources to help you do just this! They provide interactive videos and other activity guides to help you run a super successful after school club.
6. EcoBricks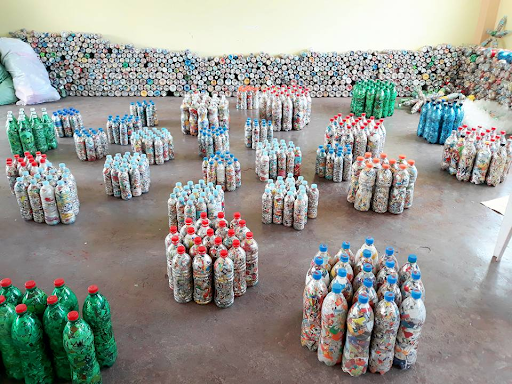 Ecobricks are great for the environment and can encourage children to be more mindful of their plastic use from a young age. Simple collect single-use, non-recyclable plastics and stuff a clear plastic water bottle. Follow this handy 10 step guide to making an Ecobrick in your after school club to learn how to make your own.
Everyone can get involved, and you can encourage children to bring in plastic from home or go litter picking on the school grounds (with gloves or litter pickers!).
7. Nature Bingo
If you have an outdoor area at school, print these walking nature bingo cards to help engage the children in their surroundings and appreciate nature. This is a great game to encourage learning in smaller children while keeping older children busy with more challenging bingo cards.
8. PlantSnap
PlantSnap can help make your nature bingo more exciting and educational for older children.
Simple use the app to take a photo of a flower or leaf and learn about the plant. It's likely that the more they know about nature, the more they will want to learn about the planet and take an interest in their science classes.
9. Geocaching
Geocaching is a game where you can find 'treasure' in the real world.
Use the app to locate hidden messages or packages and go on an adventure with your class. You can even leave behind your own geocache for others to find! This is a great resource to encourage outdoor play, teamwork and map skills.
You can go on a Geocaching adventure during after school club or teach the kids how to play with their parents on weekends.
Better yet, with the Kids Club HQ software, you can send the parents information about what their kids have been up to during your sessions. This allows them to continue with the fun and how of their new treasure hunting game with their families.
10. ChessKid
Although chess has been around for 1500 years, it is still an excellent game to teach children. If you are looking at ways to make this game of strategy more educational and enhance their learning experience, check out ChessKid. This app can help coach children on how to play chess or progress their game and 'wow' their parents.
11. LearnToMod for Minecraft
Lots of kids love playing Minecraft at home, so why not use their love for this game to help teach them how to code. Although this is probably better suited to slightly older children, you'd be surprised how much these tech-savvy kids can pick up!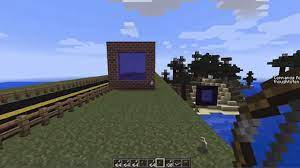 LearnToMod teaches kids how to use coding to modify their Minecraft game which is fun and educational. Plus, with the way technology is progressing, it's worth teaching them the basics of code in their early years!
12. Colouring Pages
Print these colouring pages for a quick activity to round off the after school club experience.
If you have 15-30 minutes left at the end of the session to fill, these printables are your best bet for an engaging activity that can keep the kids busy before sending them home.
13. More Arts and Crafts Ideas
If you read our previous post 'holiday club activities and ideas for kids', you'll know how much we love repurposing common household items such as lollypop sticks and bubble wrap to create artwork. Take some inspiration from this article on how to make ghosts, bees, music shakers and more!
14. Sudoku Puzzles
Everyone can play Sudoko. This Japanese number puzzle helps kids use their problem-solving skills and some logic. You can run this as a competition to ramp up the excitement or give kids who are less engaged in other activities of the day the chance to stimulate their brain and gain a sense of achievement.
Have Fun!
Use these after school club resources and activity ideas to help you inject fun and life into your childcare sessions.
If you need more ideas for kids' activities, don't forget to read through the Kids Club HQ Articles to discover more about our kids' club admin software and how to run a fun club.