Cut the admin, stop the stress.
See how your club could run smoothly with Kids Club HQ.
You don't get much more British than an Afternoon Tea! And why ask the kids to wait till they are adults to enjoy this fun activity. Organising an afternoon tea at your after school club or daycare is a great activity to get them excited about coming to your club.
At Kids Club HQ, we're passionate about helping you run your business with the help of our booking and admin system. However, one thing we're just as passionate about is tea and cake. So here are our best tips for organising a kids' afternoon tea.
Afternoon Tea Food and Drinks Ideas
Sandwiches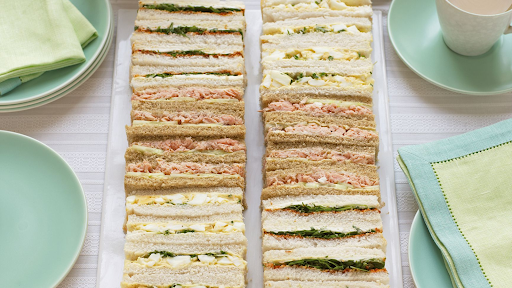 Although the kids are probably most looking forward to the sugary treats at the top of the cake stand, you can't forget about the afternoon tea sandwiches. All you need to make the perfect finger sandwiches is to take their ordinary sandwiches, cut off the crusts, and split the sandwich in half.
Depending on how much the kids are likely to eat, you could also serve open sandwiches with one slice of bread to avoid food waste.
Any filling combination goes, but you could try these ideas if you are stuck:
Ham and cheese
Coronation chicken (or chickpeas for a veggie alternative)
Cucumber and cream cheese
Egg mayonnaise
Hummus
Cakes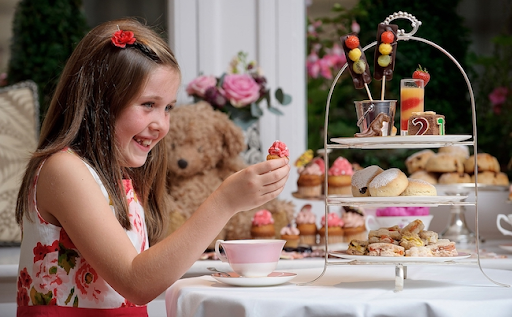 If you have a cake stand, individual portions or cupcakes are amazing. Or you could have a grand Victoria sponge in the middle of the table to cut into once the kids have finished with their sandwiches.
Scones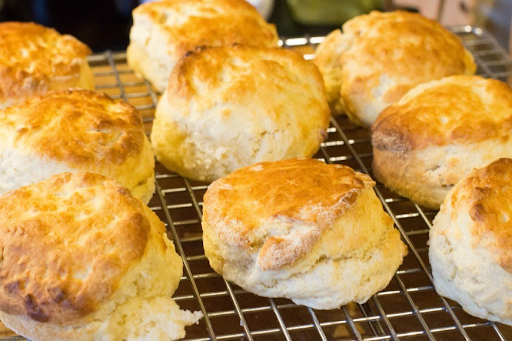 Scones are essential for afternoon tea!
However, in our experience, kids seem to be less keen on fruit scones with raisins and sultanas. Therefore, cheese or plain scones are your best bet! Serve with butter for the former and jam and cream for the latter. You could make some in half an hour or source them from a local bakery.
All you need to make your own scones are:
Self-raising flour
Butter
Baking powder
Salt
Sugar
Eggs
Milk
Biscuits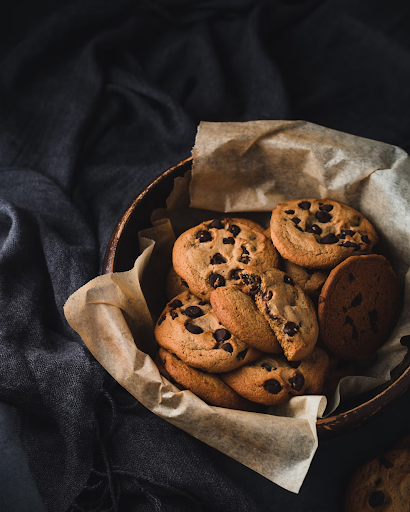 Of course, you can always fill up the cake stands with biscuits. Who doesn't love a custard cream anyway? Biscuits can be an easier way to organise a kids' afternoon tea in advance as they won't perish like cakes and scones. Plus, they're super affordable in most UK supermarkets.
Drinks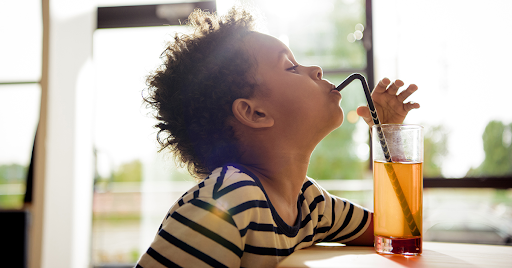 Ok, so maybe boiling hot tea isn't a great idea for kids. However, this doesn't mean you can't put their cold drinks in a teapot to help immerse them in the afternoon tea activity. You could use a blackcurrant squash or apple juice to help them feel like drinking tea like their parents.
Afternoon Tea Equipment
You may be worried that afternoon tea sounds a little too extravagant to organise when you are already trying not to let your admin work pile on top of you. However, if you use Kids Club HQ to help you with bookings, invoicing, registers and more, you may just find you have enough time to spend on the more fun planning aspects of your job!
Table Cloth
As we are sure you know, kids can be messy. Therefore, a table cloth is essential for any food and drink activity. Then you can simply wipe away the crumbs at the end.
Cake Stand
It wouldn't be an afternoon tea without a cake stand!
This signature item for a cream tea will help the kids feel special. You can find cake stands online, or you could even check out your local charity shops to find some mix and match cake stands. Another option is to make your own using the inside of a loo roll and paper plates.
Plates and Cups
We aren't crazy enough to suggest that you set the scene with your most delicate china. However, you will need to make sure all the kids have individual crockery to feel involved in the activity. Although plastic may not be traditional for an afternoon tea, it does take the worry out of the kids accidentally breaking anything, and it does the job!
Get the Kids Involved in the Set-Up
Of course, the activity doesn't only have to include the afternoon tea itself. Get creative and extend the activity by asking the kids to help set the scene by making decorations and helping you set up the table for their lunch. Here are a couple of ideas to help inspire the kids to get involved:
Creating Invitations
An activity you can do in the morning before the afternoon tea is to have the children create an invitation for another member of your kids' club.
Just ensure to organise who is invited to avoid a situation where a child is left without an invitation to the afternoon tea! Again, this can be a chance to get out all your coloured pens and glitter (if you dare!) and have a creative activity.
Personalised Name Place
To avoid a situation where the children could argue about who sits where, have them write themself a name place. You can then collect each child's name place and organise the best seating arrangement for the activity to avoid any potential problems. Asking them to create their name places also gives them something to do while setting up!
Get Ready to Host the Best Afternoon Tea for the Kids!
Phew, we don't know about you, but all this talk about cake and scones makes us hungry!
Now you've saved on the laborious admin time by being a Kids Club HQ user, and you have more time for planning engaging activities for the kids. Why not get a demo to see how much time you could save and start planning how to reallocate your time.
Good luck with your afternoon tea!