After School Club Software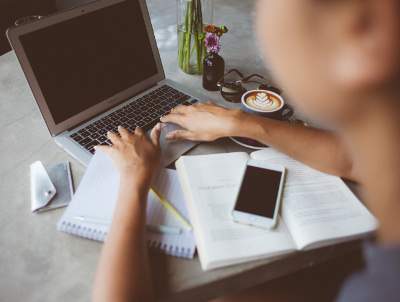 Bookings, registers, safeguarding, health and safety, cash collection, invoicing, banking, staffing ratios… the list of after school club admin is long and tedious. You know.
What tools are helping you now?
There's no doubt that spreadsheets, email and online banking are an improvement on everything being on paper. But they don't all work together.
You make it all work smoothly, because you have to.
What you actually need is after school club software that's designed to relieve the pain of your, very specific, admin headaches.
Not an accountancy app, not a general admin management program, not something that's got a million different functions that you don't want.
But cost-effective after school club software, that's just for after school clubs.
Vital information
As you know, safeguarding and a safe environment are the cornerstones of starting an after school club. And you've made sure you're fully compliant with all the legislation. A big job in itself.
Now you're up and running, the admin fun (sarcasm alert!) doesn't stop there. You need your database of information about each child, including details like medication and allergies. Then you need your system for booking, invoicing and collecting payments. And every session must start with an official register. Not to mention sending out marketing offers and discounts when it comes to 'next term' bookings.
Kids Club HQ is after school club software that does all of this, altogether, in one place. The Head Quarters of your business's organisation, if you will, wink. (Do you see what we did there?!)
The most loved features about Kids Club HQ after school club software, according to our customers, are: flexible bookings, integrated registers, invoicing and – ultimately – the reduction in time and stress.
How will after school club software make your life easier?
How do you take bookings and payments for your after school club?
Most after school clubs take contract bookings, ad hoc bookings, or a combination of the two. All of these booking options have their own challenges that Kids Club HQ can remove.
Contract Bookings
Congratulations if you've managed to fill all your after school club places with contract bookings. Makes managing those staffing ratios much easier, doesn't it?
Now all you need to worry about is sending your regular invoices, then you can sit back and watch the money rolling in. Monthly admin done – right?
Wrong! We know as well as you do that it's never that easy. You need to factor in who's partially paid, who still owes from last month, those paying with Childcare Vouchers and endlessly chasing late and unpaid bills.
It feels less 'make it rain', more 'smattering of drizzle'.
And this whole thing sucks time, and the life, right out of your working day.
It's great that parents/carers can pay in a variety of different ways and you don't want to change that. Childcare Vouchers are a great support for families. But Childcare Voucher providers aren't great at communicating exactly who's paid you!
So, how will Kids Club HQ after school software fix it? Our after school software sorts out these contract booking problems by:
Allowing parents/carers to ask for a contract – and they fill in all their details themselves
Gives you the power to approve or reject contract requests
Automatically generates invoices and emails them to parents/carers
All of this without needing to phone, message or email you.
Ad-hoc Bookings
Ad hoc bookings are an amazing resource for parents/carers. They don't have to commit to a monthly fee and can just pick and choose the sessions that suit them. But you need to be careful about your staff ratios, especially if you don't have a regular number of staff.
This level of flexibility definitely requires you to focus a lot of energy on payments. The same issues as contract places, with the different ways to pay. But now you've also got erratic numbers of sessions and possibly different times of payment throughout any one month.
Less consistency means that keeping track of whose paid what becomes even trickier. Kids Club HQ means that you can see all your payments – paid and owing – with a couple of clicks. You won't need to sift through a load of paperwork. It's just there, ready for you.
Contract and Ad-hoc Bookings
Getting a balance between some regulars and some last-minuters is a good way to fill your capacity every day. Not wasting any spaces means maximising your takings.
Double trouble on the booking and payment front though! We've already shown off about how our after school clubs software sorts that out.
So, another major factor with any club, but especially with both types of places, is registers. We've got your back there, too.
Registers
No matter how you fill the places, when a booking is made, the register for that session is updated automatically. Parents/carers can see if there's room for their child by checking online – they don't have to ask you directly. Then they can make the booking, pay for it and the register will be updated accordingly.
You decide if you also want to include an online cancellation option, which will also link to the register.
All you have to do is print it out. Or, use the built in function to allow parents/carers to sign their children in (and out) using your iPad or tablet.
Why aren't you using after school club software?
Cost
Cost is the biggest barrier to after school club software, especially for smaller clubs. But have you really done the true maths involved? Doing all the necessary admin is so embedded in running your club that you've probably got little real idea how much time it's costing you.
Work out how many hours you spend on registering new children, bookings, invoicing and chasing payments. 'Unpaid' time really, as it's all outside actual club hours. How much is that time worth? Most of our customers find this software cost-efficient because it saves them time they can invest in growing their business.
Your customers will love it!
Kids Club HQ after school club software amalgamates all your admin bits into one secure place. And puts the onus of information gathering and updating onto the parents/carers. Which they universally love! No more paper forms or emailed word documents. As circumstances change, they can update you with new emergency contact details, or allergies, or new addresses, from their mobile.
Your parents/carers expect an online option and get just as frustrated with the current system as you do. Having online booking is so much more professional looking.
Yes, but it is for me?
A totally fair question. After school clubs come in all shapes and sizes. The best way to find out if Kids Club HQ after school software is a good match for you is to have a look. We can show you round, or have a chat with you about your particular admin issues. Then we'll show you how the software sorts them out.
Less time and stress spent on admin – just a click away!