Staff Register
The staff register featue in Kids Club HQ allows you to sign staff members in and out of a club each day.
You can access the staff register from the Staff Register tab on the register view for a day.
Log in to Kids Club HQ and select the Registers menu item
Select a location, club and date range to view the register for
When the list of days for the register loads, click the view button for the day you would like to view the register for
The register view will look as follows (Staff Register tab highlighted):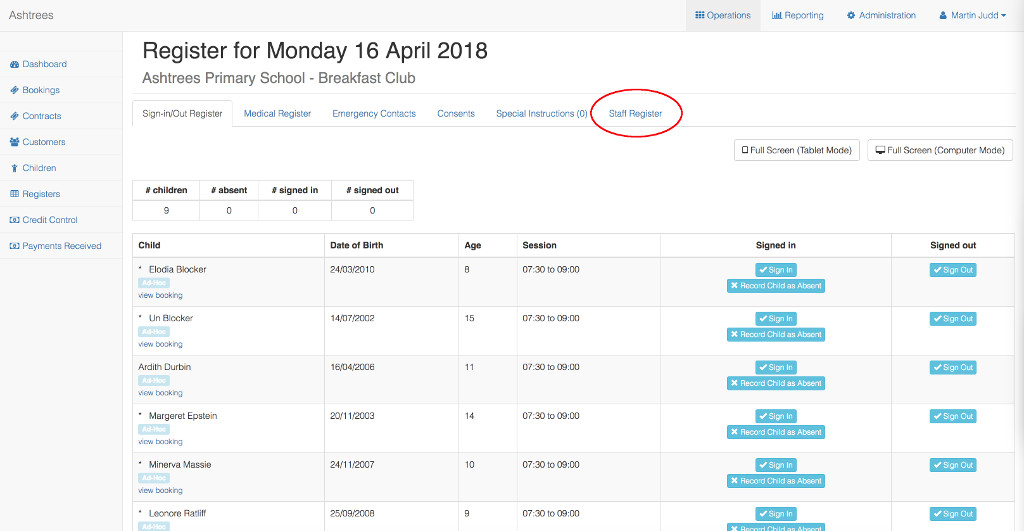 Click on the Staff Register tab to view the register. To sign in a staff member, click the Staff Sign In button below the table.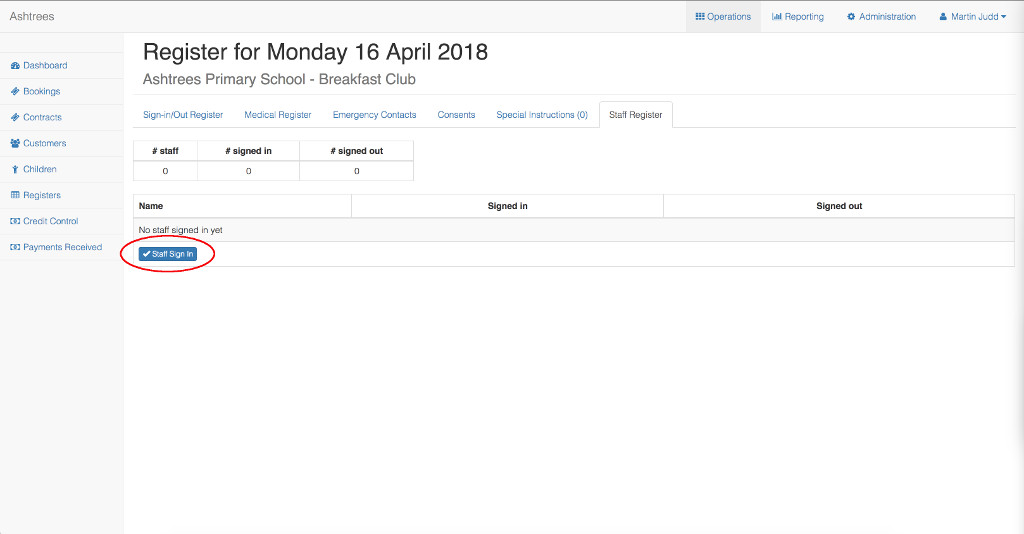 This will show the staff sign-in dialog box: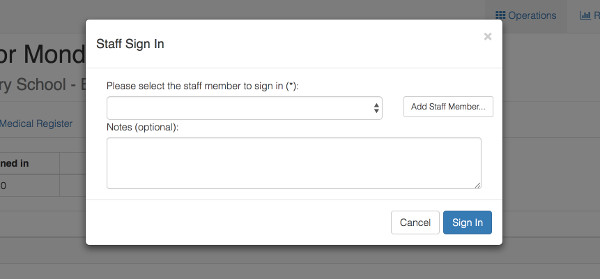 If the staff member you need to sign in is not in the drop down list, click the Add Staff Member button to add a staff member: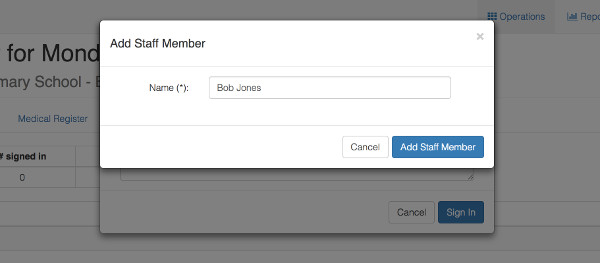 Select the member of staff that you would like to sign in, optionally add any notes, then click Sign In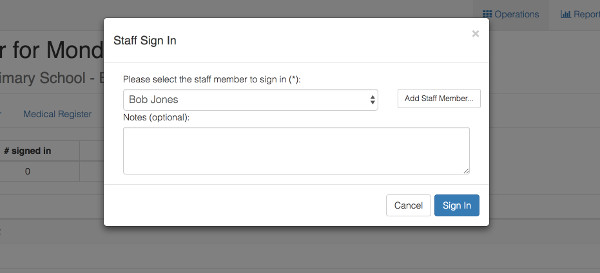 Once signed in, the staff member will appear in the list. You can remove a sign-in made in error by clicking the Remove Sign In link.