How to remove one child from a contract
There may be an occasion where you need to remove one child from a contract. This short guide will talk you through how to do this. Firstly, you'll need to locate the contract in the system/view it. When viewing the contract you'll need to select to "Edit Sessions".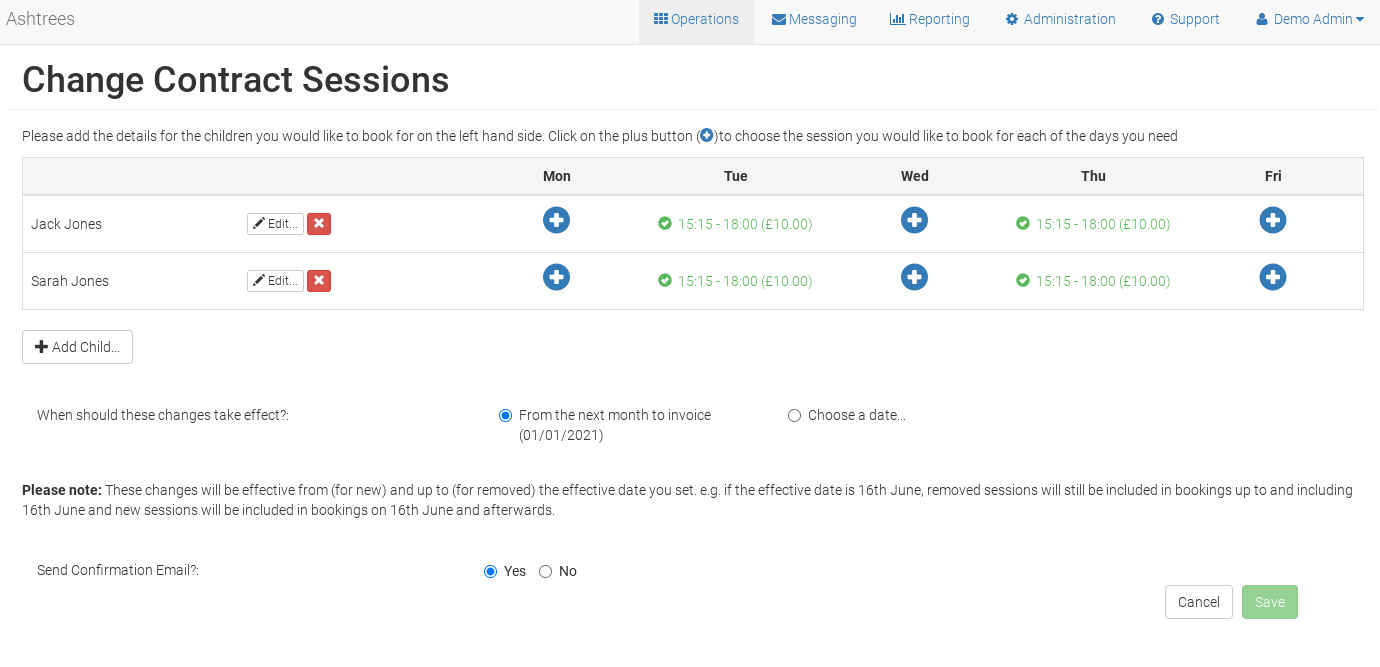 When editing the contract, next to each childs name in the contract you'll see an "Edit" button and a "X" to remove that child. Select the "X" next to the child you'd like to remove and a pop-up will appear asking for confirmation.
Once confirmed, you'll be taken back to the previous screen where you can:
A) confirm when this change should take effect.
B) opt to send the customer a confirmation email or not.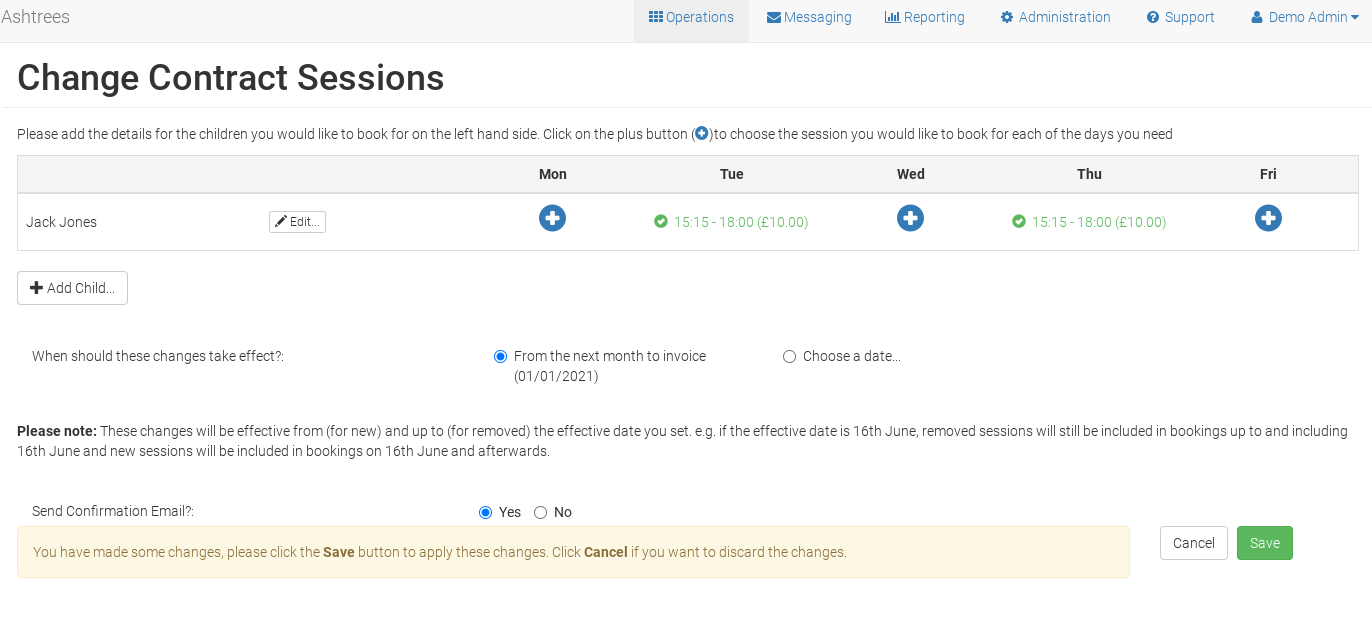 If there are any recent bookings that are already generated in the system that this child needs removing from, you'll need to edit these bookings to remove the child. Check out our guide here on how to do that: https://kidsclubhq.freshdesk.com/support/solutions/articles/33000241212-how-to-change-the-days-and-sessions-in-a-customers-booking