How to reinstate a cancelled contract
If you've accidentally cancelled a contract, or simply need to reinstate a contract as a parent/customer has changed their mind, follow the instructions in this guide to reinstate the contract.
The first step is to locate the cancelled contract within the system. To do this, sign in and along the left hand side of your dashboard, you'll need to select the Contracts tab. Once selected, you'll be taken to the contracts page to view all contracts.
In here, you'll need to change the filters to ensure you are being shown any cancelled contracts. To do this, select the States button and tick the Cancelled option then hit Apply.
Then you can use the search box to type in the name of the child/customer whose contract has been cancelled. Once found, hit the blue View button. You'll then be taken to a page to view the cancelled contract.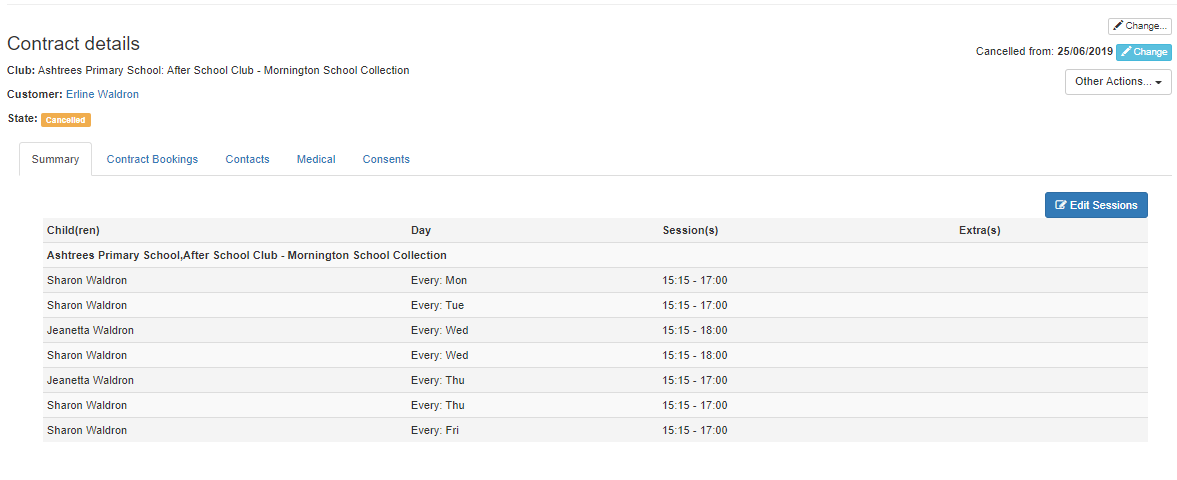 To reinstate the contact select the Other Actions... drop down button on the right. Then select Reinstate Contract... 

This will then reinstate this contract within your system.