How to change your organisations details
If you need to amend the details of your organisation, this can be done in the Organisation Settings area.
Head to the Administration tab then click on Organisation Settings on the left. In here you'll now see the tab Details. You'll need to click this tab.
General Organisation Settings
In here you'll be able to update/amend the details for your organisation (like the display name, address etc). To edit any of this information, click the Change button.
Important note - If invoice numbers are enabled then the address is mandatory but optional if not.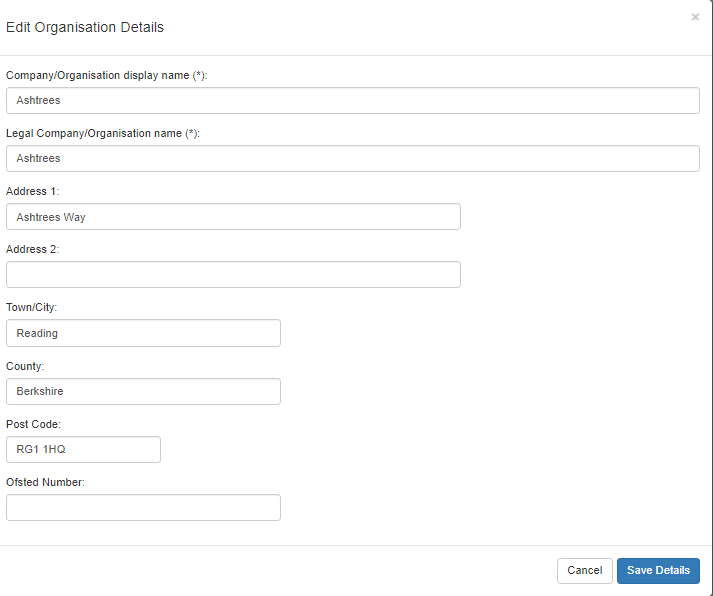 Change the name/address details as appropriate for you organisation and once done hit the blue Save Details button. 
You'll then be taken back to the previous screen to check the details.
Your Logo
You can also change the logo used on you booking system by clicking the Change logo... button.

Select the new logo image to use and then click Save Logo to update it in the system. Please note, it may take a few minutes after saving the new logo for it to be displayed on the booking system. Check back to the organisation settings view in a few minutes to see your new logo.
Invoice Settings
 If an address has been confirmed for your organisation, you'll be able to enable invoice numbers (if not already enabled).

You can check out our guide on setting up invoice numbers here - https://kidsclubhq.freshdesk.com/support/solutions/articles/33000243005