How to delete a date range
Sometimes you might need to delete a date range that you've created for a club. The first step is to go to your dashboard and select the Administration Tab, and then select Clubs in the sidebar. This will bring up a list of all the clubs you have.
Now you'll need to find the club which has the date range you'd like to delete. Once you've found the club, select the blue View button. You'll then be taken to that clubs page where you can view the date ranges.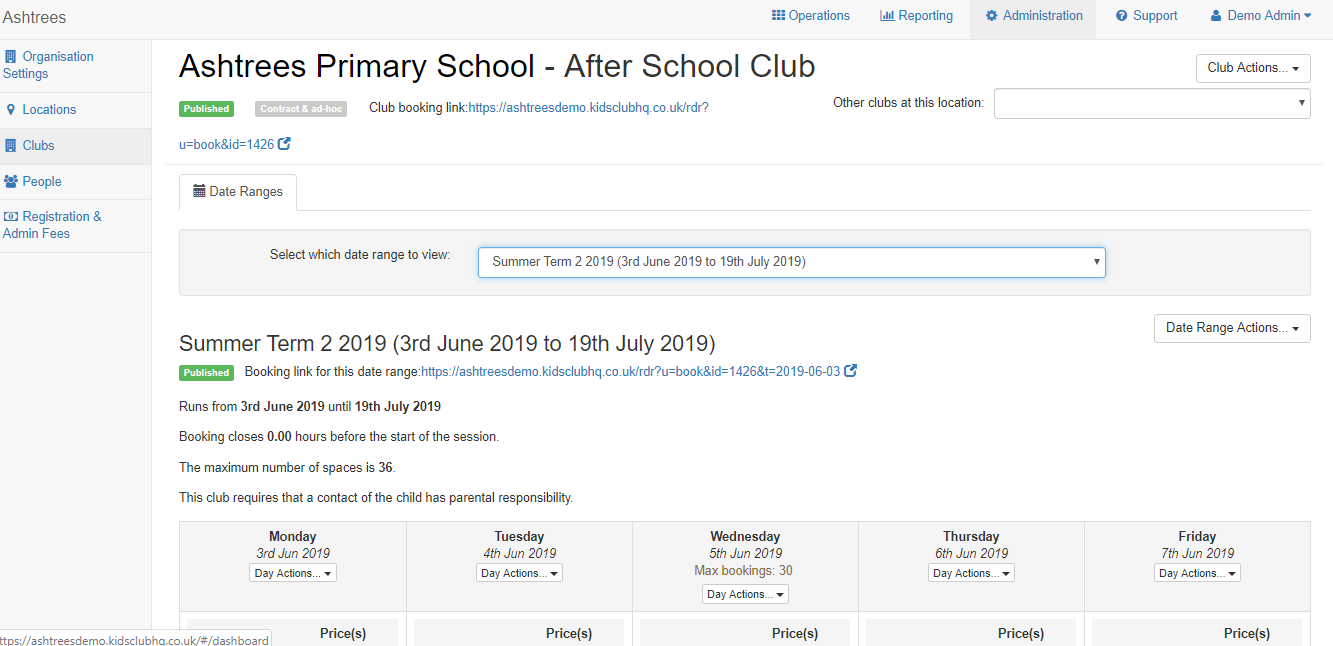 Make sure you have the correct date range selected. You can change the select date range via the Select which date range to show dropdown box.

From the dropdown box select the date range which you'd like to delete. Once that's selected, in the right corner you'll see the button Date Range Actions. You'll need to click this dropdown box and you'll see....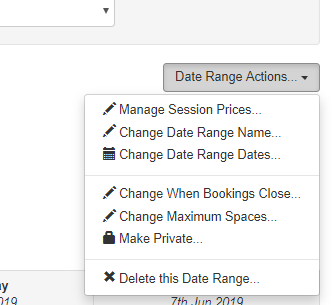 Here you should select Delete this Date Range... 

If you would like to remove the dates in the date range from any existing bookings, keep the checkbox labelled 'Remove the date range from any bookings that it's used in' checked. You'll see the number of bookings affected on the next view: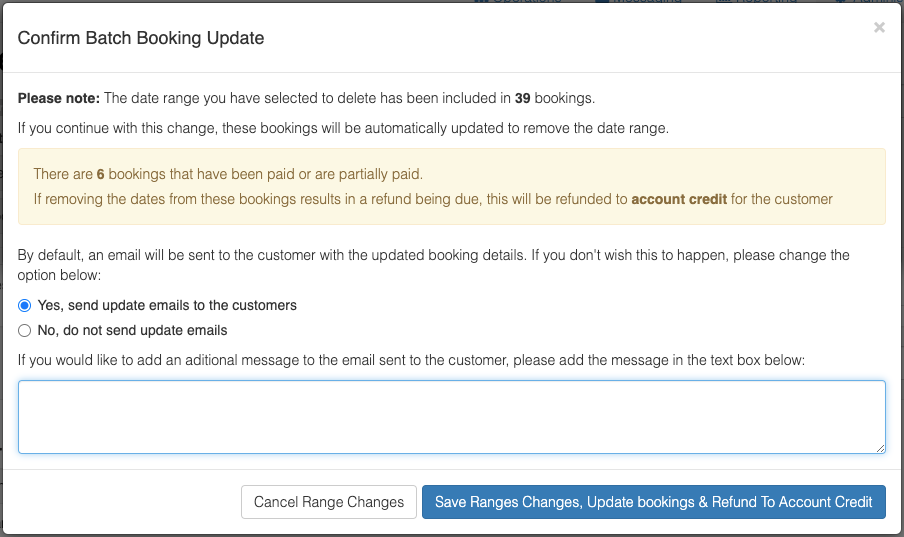 If any of the bookings affected have already been paid, there will be a warning message to let you know that these will be refunded to account credit.
If you are happy to remove the date range and removing the dates from the bookings, you can optionally add a message to go in the booking update email to parents, then click the Save Range Changes, Update bookings & Refund to Account Credit button.