Cut the admin, stop the stress.
See how your club could run smoothly with Kids Club HQ.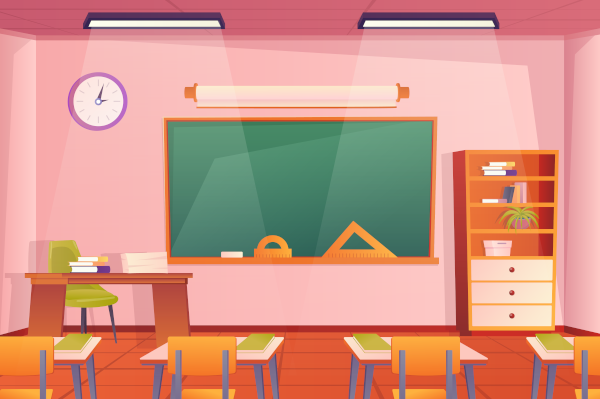 After-school clubs are more than just a fun break from the routine; they play a pivotal role in holistic child development. But here's the challenge:
How do we transform the familiar classroom setting to create that exciting "club atmosphere"?
Imagine walking into a room and immediately feeling that it's time to learn, while another room makes you feel it's time to play. The environment plays a big role in setting our mindset. Especially for young learners, distinguishing between a school and club atmosphere is vital. It shifts their gear from learning mode to leisure or club time which helps them to foster a better relationship with the spaces they interact with.
Re-using an existing classroom or school space is a great way to minimise cost as well ensure safety for the children. With just a few tweaks, you can transform your space into a place of play and activity.
From classroom to playroom; here's a few ways you can go about it:
Innovative Layout Changes:

Ever noticed how simply moving furniture around can give a room a fresh feel? Rearranging desks and chairs can create an open, flexible space. Think of introducing movable dividers or curtains to craft smaller cosy corners - these are perfect for storytelling or art projects! Remember, a versatile space is key – whether kids want to be active or need a quiet spot.

Decorative Measures:

How about jazzing things up with vibrant wall decals or posters? It's amazing how these can resonate with the club's theme. And there's nothing like children's artwork to add a personal touch. For a more homely feel, bring in soft furnishings like rugs, bean bags, and colourful cushions. This can really make a difference and help distinguish the club from a formal classroom setting.

Customised Themes and Rotating Decor:

A space theme this month, a jungle adventure the next – changing themes keep things fresh and exciting and along with that, you can have rotating educational and interactive displays tied to the theme. Imagine the excitement of exploring an "Underwater world" or taking a "Trip to the Jungle". This is a great way to ensure that learning is not just through the activities, but also with the interactions the children have with the space.

Integrating Technology and Interactive Elements:

Getting a little technology savvy can really go a long way in establishing your club as a fun place to visit. Projectors totally change the look of a space. For example, when you do a project about stars for a space theme or a serene ocean for an underwater adventure using interactive touch boards or smart tables can really engage the children with the subject.

Sensory Considerations:

Every child is unique, and some are especially sensitive to their surroundings. Gentle, calming lights or soft background music can help them relax. Tactile play areas can offer a wonderful sensory experience. It's all about ensuring each child feels comfortable and stimulated.

Safety and Accessibility:

While it's fun to be creative, safety always comes first. Whatever changes you make, ensure they meet safety standards. And remember, every child deserves to enjoy the club. Making spaces accessible for those with special needs is essential.
As time goes on, it's essential to evolve based on feedback and observed behaviours. The effort you invest in providing a distinct, engaging environment for after-school activities is invaluable. So, whether you're a playworker, teacher, a parent, or an organiser, let's channel our creativity into making these spaces lively and beneficial for our kids!