Cut the admin, stop the stress.
See how your club could run smoothly with Kids Club HQ.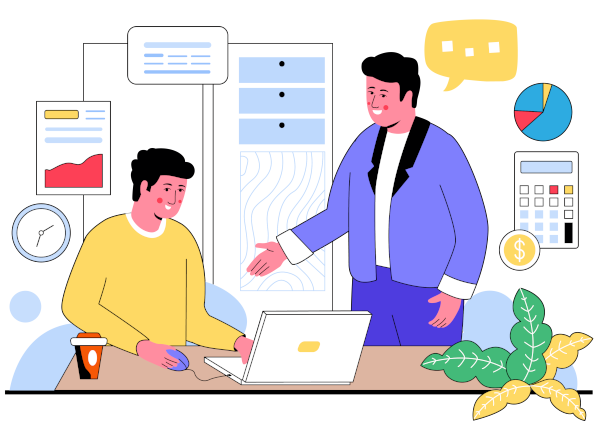 When running an Out of School Club, it's crucial to understand the qualifications and training required for your staff. Not only do these qualifications ensure the safety and well-being of the children under your care, but they also uphold the standards set by regulatory bodies such as Ofsted. This guide will provide you with a comprehensive overview of staff training essentials for your Out of School Club.
Understanding Essential Qualifications
Before diving into the specific training requirements, it's important to visit the Essential Qualifications page to understand the qualifications your staff might need. The qualifications and training requirements depend on the age of the children attending your club and on which Ofsted register your club is registered.
Types of Training Required
Full and Relevant Childcare Qualifications
While specific childcare or play-work qualifications are not a legal requirement for most Out of School Clubs (particularly those that do not cater to children younger than Reception age), such qualifications are still desirable. They can significantly contribute to demonstrating to Ofsted inspectors that your staff have the necessary skills and experience.
Approved Level 3 and Level 2 Qualifications
When it comes to 'approved' Level 3 and Level 2 qualifications, the criteria set by the Department for Education are quite complex. If your staff requires further training to reach Level 3, the Early Years and Childcare service for your local authority can advise you about the available courses in your area and potential funding.
Child Safeguarding Training
All staff at your Out of School Club must receive child safeguarding training, ideally provided or recommended by the Early Years and Childcare service for your local authority. This training aims to ensure that your staff can recognise signs of abuse and neglect and respond appropriately.
Prevent Duty Awareness Training
Prevent Duty awareness training is required for all staff to recognise the signs of radicalisation and know how to respond to concerns. While no specific course is mandated under Prevent Duty, it is highly beneficial for the manager and safeguarding lead at your club to undertake a relevant training course.
SENCO and ENCO Training
Your staff should have Special Educational Needs Coordinator (SENCO) and Equalities Named Coordinator (ENCO) training. This training is usually offered by local authorities at a heavily subsidised rate.
First Aid Training
At least one staff member at every session should hold a 12-hour Paediatric Care First Aid qualification. This training can often be arranged through your local authority's Early Years and Childcare service, or it can be completed via nationally recognised organisations like St John Ambulance or Red Cross.
Food Handling and Hygiene Training
Food handling and hygiene training is a requirement for all staff involved in food preparation. While there is no specific qualification needed, it is best practice to have at least one staff member with a Food Handling and Hygiene Level 2 qualification.
Why should you invest in training at your club?
To ensure your club maintains a high level of quality education, it's crucial to invest in staff training and development. For clubs on the Voluntary part of the Childcare Register, for example, there's a legal requirement for at least one staff member to qualify for a minimum of Level 2 in an area of work relevant to childcare.
On the other hand, clubs on the Compulsory part of the Childcare Register or the Early Years Register (catering to children of Reception age and older) are not legally required to employ staff with specific qualifications. However, staff with relevant NVQ Level 3 and Level 2 qualifications are highly desirable.
Training your staff adequately is not just a matter of compliance but a demonstration of your commitment to providing high-quality care. By understanding these requirements and implementing appropriate training programs, you can ensure your club remains a safe, nurturing, and engaging environment for children.