Cut the admin, stop the stress.
See how your club could run smoothly with Kids Club HQ.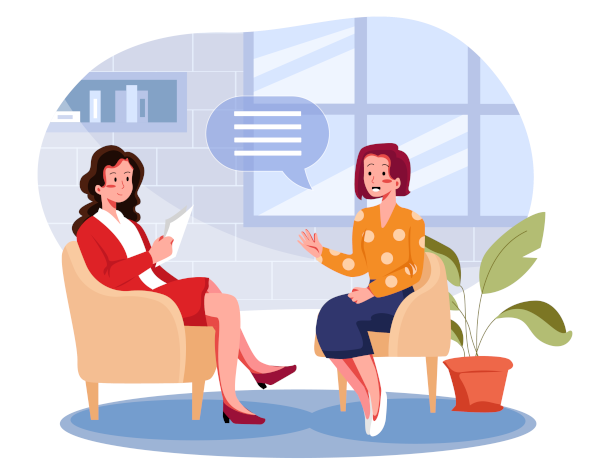 Operating an Out of School Club necessitates assembling a team of individuals who are both passionate about enriching children's lives and committed to upholding the highest standards of safety. Hiring the right people for your club and conducting safe recruitment are critical steps in this process. This article outlines how to ensure the recruitment process is thorough, fair, and safe.
Advertising the Vacancy
When you're ready to start hiring, your job advertisements should clearly state that your Out of School Club adheres to safe recruitment practices and that an enhanced DBS (Disclosure and Barring Service) disclosure will be required for successful candidates. This is a crucial first step in showing your commitment to safeguarding and protecting children.
Application Form
While CVs can provide insight into a candidate's qualifications and experience, they are not enough to make your decision. While you can use CVs as supporting evidence, your club should only accept applications made through your standard application form.
The application form should ask for:
Full personal information.

A comprehensive employment history, including any periods of further education or training.

Details of any criminal convictions, cautions, court orders, reprimands, or warnings, and any pending cases. Note that the post is exempt from the Rehabilitation of Offenders Act, and therefore, even spent convictions must be disclosed.

Relevant Qualifications

Two referees, one of whom should be the current or most recent employer.
References
As good practice, whenever it is possible aim to obtain references before the interview stage. This allows you to explore any concerns raised by the referees during the interview. You should make it clear to applicants that any job offer is contingent upon satisfactory references.
Interviewing Applicants
An interview should be conducted by at least two individuals to get a more holistic view of the candidate. All applicants should be asked the same set of questions. Additional questions can be asked to clarify any gaps or inconsistencies in the applicant's employment history.
During the interview, applicants should provide:
Proof of identity, e.g., passport, driving licence, or birth certificate.

Proof of address, e.g., recent utility bill (not mobile phone) or bank statement.

Proof of qualifications, i.e., the relevant certificates (either the originals or certified copies).

For non-British nationals, proof of the right to work in the UK (as required by the Asylum and Immigration Act).
Making an Offer of Employment
Once you've identified the right candidate for your club, you can send them a written offer of employment. It is important to be transparent here and mention that the offer is conditional upon receipt of suitable references, a satisfactory enhanced DBS certificate, and confirmation that the candidate is not disqualified from working with children.
After the candidate accepts the offer, you should:
Obtain references, if you haven't already.

Initiate an enhanced DBS check for the candidate. If the candidate is subscribed to the DBS Update Service, review their current DBS certificate and check their status online.

Ask the candidate to complete a health questionnaire.

Ask the candidate to sign a declaration confirming they are not disqualified from working with children.

Notify any unsuccessful interviewees.
DBS Checks
Enhanced DBS disclosures must be obtained for all staff, students, and volunteers who will work unsupervised with the children at your club regularly or who will have access to children's information. If a candidate has subscribed to the DBS Update Service, review their current DBS certificate first, then check their status online.
If there has been a change in their status since their last DBS certificate was issued, the candidate will need to obtain a new DBS disclosure. Ensure that you only allow new staff to work unsupervised with children once you have seen a satisfactory DBS certificate for them.
Induction and Supervision
All new staff members should undergo a thorough induction process, which includes an introduction to your club's safeguarding and child protection policies and procedures. New staff should also receive basic child protection training and training in Prevent Duty awareness.
Ensure that all your staff are appropriately supervised, not only when they first join your club but also on an ongoing basis. This will ensure that your club is prepared for any surprise Ofsted inspection as well.
Conducting regular staff meetings covering safeguarding and child protection issues will help staff to stay ahead of the curve and remain vigilant. One-to-one meetings with individual staff members will allow you and your staff to raise any concerns, in confidence, and find appropriate solutions as soon as they occur. This will foster a positive and satisfactory work culture, where your staff are happy to work.
Hiring the right people and conducting safe recruitment are crucial steps towards providing a safe and nurturing environment at your Out of School Club. By following these steps, you can be confident that your team will be well-equipped to deliver the highest standards of care and safety for the children in your care.