Cut the admin, stop the stress.
See how your club could run smoothly with Kids Club HQ.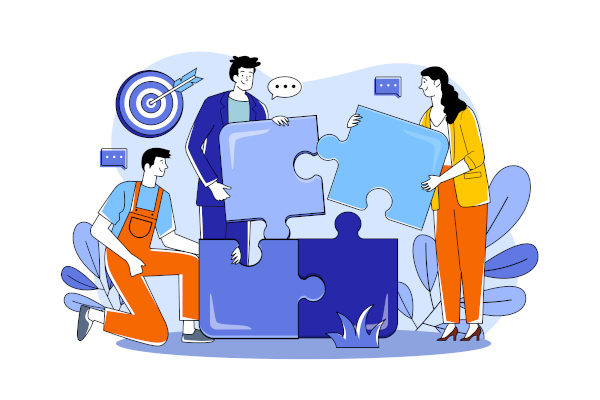 While out of school clubs have become an essential part of the community for many families in England, ensuring adequate and appropriate staffing for your club can sometimes pose a little bit of a challenge. Hiring the right staff is a significant aspect of providing safe and effective services at your club.
This article delves into the intricacies of staffing ratios for out of school clubs in England, a fundamental aspect that regulates the staff-to-child interaction and, consequently, the quality of care provided. If you are based in Scotland, Wales, or Northern Ireland click here for more information.
So What Are Staffing Ratios?
Staffing ratios, also known as child-to-staff ratios, refer to the number of children per adult in a care or education setting. They are determined by national regulations and are an integral part of childcare settings, as they have implications on the safety, quality of care, and overall child development. Ensuring appropriate staffing ratios is crucial for your club as they contribute to the ability of staff to meet the individual needs of children effectively.
The Legal Framework
In England, the guidelines for staffing ratios for out of school clubs are governed by Ofsted (the Office for Standards in Education, Children's Services and Skills). According to Ofsted, clubs that provide care for children under eight years old for more than two hours a day must register on the Early Years Register and/or the Childcare Register, depending on the ages of the children they provide care for.
Early Years Register
For clubs that accommodate children in the early years age group (from birth until 31 August following their fifth birthday), the staffing ratios are as follows:
For children under two, the ratio is 1:3;

for two-year-olds, it is 1:4;

for children aged three and above, it is 1:8 or 1:13, depending on whether a qualified teacher is present.
Childcare Register
For clubs that register on the Childcare Register and care for children aged eight and over, there is no legally defined staffing ratio. However, providers must demonstrate to Ofsted that they have sufficient, suitably qualified staff to ensure the safety, welfare, and development of the children.
Voluntary vs. Compulsory Registration
While registration with Ofsted is compulsory when you are caring for children under eight for more than two hours a day, clubs that provide care for children aged eight and over for two hours or less a day can opt for voluntary registration on the Childcare Register. Despite the lack of a legally mandated ratio, these voluntarily registered clubs are encouraged to maintain suitable staffing ratios as a best practice measure.
Staffing Ratios Best Practices
While legal requirements provide minimum standards, many providers and industry experts recommend maintaining lower child-to-staff ratios whenever possible. Lower ratios allow staff to focus more on each child, providing more personalised attention and higher-quality care. This practice also allows for better handling of emergencies and ensures that each child is effectively supervised at all times.
For children aged eight and above, a generally accepted best practice is a staffing ratio of 1:10 to 1:14. However, these ratios should be adjusted according to the needs and behaviours of the children, the type of activity, the level of risk involved, and the qualifications and experience of the staff.
The Importance of Qualified Staff
While maintaining appropriate staffing ratios is essential, it's equally important to have suitably qualified staff. All staff in out of school clubs should have relevant training, including at least basic childcare, child protection, and first aid training. For providers on the Early Years Register, at least one person must hold a full and relevant Level 3 qualification, and all other staff must hold at least a full and relevant Level 2 qualification.
Remember, the qualifications of your staff are not just pieces of paper but are reflections of their dedication, skills, and knowledge in providing top-notch care to children. It also builds parents' confidence and trust, knowing that their children are in the hands of capable, qualified professionals.
Final Thoughts
Understanding and adhering to the staffing ratios for Out of School Clubs is vital not just for compliance with Ofsted regulations but for the overall quality of service provided at your club. Beyond the legal stipulations, it is essential to maintain lower ratios where possible and ensure that your team is equipped with the necessary qualifications and skills.
The core of every successful Out of School Club lies in its ability to offer a safe, nurturing, and stimulating environment, and this heavily depends on the strength and competence of your staff. Thus, a strong focus on appropriate staffing ratios and staff qualifications is the key to ensuring the success of your club and the well-being of the children under your care.