Cut the admin, stop the stress.
See how your club could run smoothly with Kids Club HQ.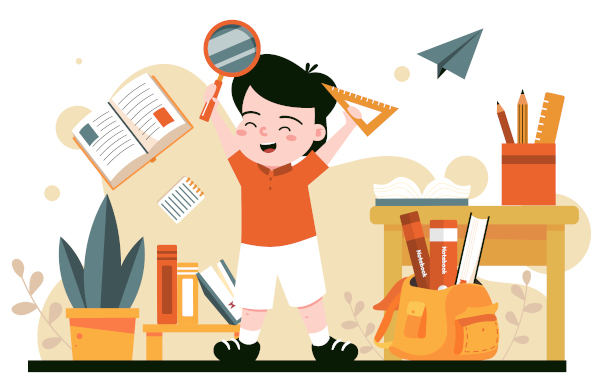 Selecting the ideal premises for your Out Of School club is about more than just location; it's about creating a nurturing and safe environment. An ideal space should exude warmth and welcome, ensuring easy accessibility for kids, staff, and parents alike.
Prioritising safety and security is paramount, and the space should actively bolster the child's growth and development. It's also important to consider that if you're aiming for the Early Years Register, Ofsted doesn't just assess the quality of care but also the suitability of the premises. Making the right choice is integral for setting the stage for success.
Here are a few spaces you can look at for your Out of School club:
Village halls

Village halls evoke a sense of familiarity as most kids and parents are already acquainted with these spaces and this established comfort can make parents feel more at ease when sending their children there. Additionally, hosting clubs in village halls strengthens bonds within the community, the activities children participate in don't just remain hobbies; they weave into the broader community fabric, enhancing local ties. Moreover, the expansive nature of most village halls is definitely a plus point as they offer ample space for playing, learning, and other activities.

However, there are a few considerations to bear in mind. The popularity of these halls means they might already be reserved for other community events. Plus, based on the age and upkeep of the hall, it might lack some modern amenities or advanced equipment that you might need depending on the nature of your club.

Sports Centres

If your School Club is activity-driven for example a dance club or a basketball club, Sports centres come equipped with a host of advantages. A major perk is that these centres are often already stocked with the necessary equipment, which can significantly cut down on initial expenses. Furthermore, these venues are purpose-built for physical activities, ensuring they align with the crucial safety standards. Adding to their appeal, the staff at these centres often possess specialised training, which can be invaluable for specific club activities.

However, there are some aspects to be cautious of. The allure of popular sports centres can come with a heftier price tag, making renting space a potential budgetary concern. Additionally, the design and facilities of some centres might be too niche, posing restrictions on the variety of activities that can be hosted.

Empty Shops:

Empty shops present an intriguing option for club venues. They are prime locations, often nestled in town centres, which makes them easily accessible to the neighbouring areas. One standout feature is adaptability, with a touch of imagination, these former retail spaces can morph into anything — envision an old bookstore transformed into an art studio! And financially, they might offer a silver lining too; property owners, eager to make use of long-vacant spaces, could offer them more favourable rental rates.

However, as with all spaces, it's important to consider the challenges as well before making an informed decision. Being primarily designed for retail, these spaces aren't inherently child-friendly, making a comprehensive safety assessment crucial. Additionally, their sizes can be inconsistent; while one empty shop might offer sprawling space, another might feel a tad too snug for bustling activities. It might require a little more effort to set it up to be able to meet Ofsted regulations and safety protocols.

Youth Clubs:

Youth clubs stand as vibrant hubs, tailored specifically for the young and energetic. Their core strength lies in their purpose-driven design: spaces meant to cater to the diverse interests and energies of youngsters. Often, they're well-equipped with amenities and resources that cater to a broad spectrum of activities, from arts and crafts to digital gaming. Additionally, these clubs usually foster a sense of community, offering youths a chance to grow, socialise and learn in a peer-supported environment.

On the flip side, as they are in high demand, securing consistent schedules or slots for specific activities can be challenging. Some may also lean more towards certain interests, necessitating a thorough evaluation to ensure they align with the club's intended focus and the needs of its members.
In essence, when evaluating potential locations, it's a blend of practicality, ambiance, and cost. Balancing these aspects will lead to a decision that's not just functional but also enjoyable and sustainable.
Finding the perfect venue for an after-school club can be a bit like looking for the right puzzle piece. Venturing beyond traditional settings, like classrooms, can open doors to inspiring possibilities. Weighing up your options and embracing innovative ideas can truly transform a space. With foresight and dedication, we can craft environments that nurture both learning and joy while also providing a safe place for children to develop their skills.
When it comes to choosing the right space, it's not just about square footage or location. Delving deeper into the specifics is crucial to successfully setting up your club. Download our free guide to help you identify the things you need to consider when evaluating a premise for your club.