Cut the admin, stop the stress.
See how your club could run smoothly with Kids Club HQ.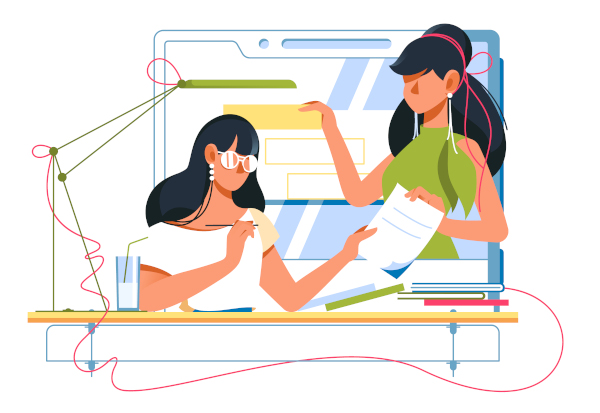 The Office for Standards in Education, Children's Services and Skills (Ofsted) plays a pivotal role in the supervision and regulation of childcare providers in England. It sets rigorous standards for early years providers and out of school clubs, maintaining a level of quality and safety that parents can trust.
However, not all childcare settings fall under Ofsted jurisdiction. In this article, we delve into the details of Ofsted registration exemptions and what circumstances qualify for such exemptions.
Understanding Ofsted Registration Exemptions
While the majority of childcare providers need to register with Ofsted, there are some specific scenarios where your club can be exempt from registration. Understanding these exemptions is vital for your club and parents, to ensure compliance with the law and transparency about the services provided.
Categories of Exemptions
The exemptions can be broadly categorised into three types:
Exemptions Based on the Nature of Provision: Certain types of childcare provisions are exempt from Ofsted registration:

These include:

Education or training schemes that are wholly or partly funded by the Secretary of State.

If you run a school providing education or care for children aged 2 and over, as long as at least one of those children is a pupil at the school.

If you are related to all the children you look after (as their parent, step-parent, foster parent, or relative)

If you manage a children's home, care home, hospital, residential family centre, secure training centre, or young offender institution.

If you offer online education or tuition services – you must look after children in person.

Exemptions Based on Age of Children: You only need to register with Ofsted if you are going to care for children under the age of eight for more than two hours a day. If all the children are eight or older and are in your care for less than two hours a day, you might qualify to be exempt from registration.

Exemptions Based on Frequency of Childcare: If your club offers care for children under the age of eight for two hours or less a day, or for fewer than fourteen days per year, they are also exempt from Ofsted registration.
These three categories determine whether you qualify for an exemption or not. There are other factors that can determine whether you need to register or not, a detailed list of exemptions is available here.
What Do Exemptions Mean for Providers and Parents?
As a childcare provider, you must consider whether any of these exemptions apply to you. And If they do, you are not legally required to register with Ofsted. However, you could choose to register voluntarily on the Childcare Register, which can help to increase confidence among parents and may be a prerequisite for some funding options.
For parents, it's essential to know that exempt providers are not regulated by Ofsted, and therefore do not undergo regular inspections or meet the same regulatory standards as registered providers. This does not necessarily mean the provision is of a lower quality, but it might mean parents need to take extra steps to ensure that your club is suitable for their child.
Changes to Exemptions
It's also important to keep in mind that the rules governing Ofsted registration exemptions are subject to change. You should keep up to date with the latest regulations and guidance to ensure they remain compliant.
Although Ofsted registration is a key aspect of childcare provision in England, exemptions do exist. Understanding these exemptions can ensure that you operate within the law and help parents make informed choices about their child's care. It is important to remember that while such exemptions can provide flexibility, they should never compromise the safety and well-being of the children in your care.
We've put together a checklist to help you identify if you're exempt from registration. All you need to do is sign up with your email to download our free guide.