Avoid the admin nightmare of before and after school clubs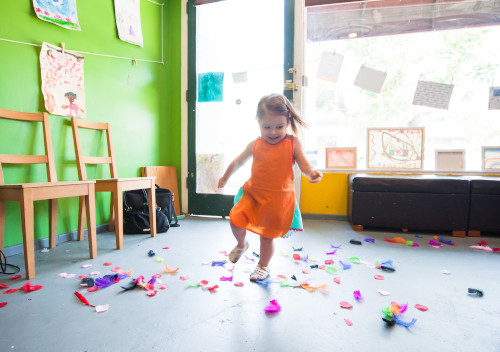 At this point, you're pretty much an admin guru!
You've navigated some demanding legislation to get this far with your breakfast club or after school club. It's a bit disheartening to know that the administration of your club is going to continually demand your time.
You've got to have all the correct information for each child, updated, and easily accessible in case of emergency.
Tracking bookings and adding changes is another layer of admin that's surprisingly time consuming. Just add up the time you spend replying to all those calls, messages and emails.
Updating registers requires all that cross-referencing with the bookings diary.
Get paid! Cashflow is the heartbeat of your business, and late payments have serious consequences. Cue several awkward conversations with embarrassed (or otherwise) parents/carers.
Good news!
Technology makes all these things easier. Communication is speeded up by things like email, text message and WhatsApp. Spreadsheets like Excel are a definite step up from entirely paper-based registers and records of children's details.
But you're still juggling separate entities. For minimum stress, vastly reduced time and maximum efficiency you need one system that does the lot.
That's what Kids Club HQ is – a software system that's just for managing kids clubs admin.
If you just want to get straight to the good stuff, click below for a free trail.
If you want to know a bit more, read on…
Registration
Paper registration forms are the absolute bane of all adults' lives; yours, office staff, class teachers, parents/carers. So Kids Clubs HQ take registration online. When parents/carers sign their children up for a contract or ad hoc booking, they're prompted to enter all the information you need, including:
Emergency contact information
If the contact has parental responsibility
Child collection passwords
You can add additional fields, like:
Language spoken
School, year group and/or class
Religion
Likes/dislikes
Bookings
You choose the type of bookings you take; contract only, ad hoc only, or a combination of the two. All have their own admin difficulties. Ad hoc bookings are probably the most fiddly to keep track of. It's great for parents, who can log in whenever they need a space and book on the spot.
It's also really good to make sure you're working at full capacity, as much as possible. With Kids Club HQ, you set the maximum number for each session or day. Once that limit is reached, no more bookings will be taken. This alleviates the worry about going over your quotas.
Registers
Kids Club HQ manages your registers for you. Every time a new booking is made or changed, the register for that day is updated immediately. It's such a simple thing, but this functionality delights so many of our customers!
You can let parents/carers sign in and out electronically on a tablet, if your setting has internet access. Or you can get an offline copy by exporting it to Excel .This can be printed as a paper register and will have all the associated information (medical and dietary needs, emergency contacts etc.)
Get paid on time
You've got the option to set up contracts with families that need regular wraparound care for their children. The contract means that those sessions are reserved for those children, until you choose to cancel it.
For you this means regular income, as they will be automatically invoiced on a schedule that suits you; weekly, termly, monthly, in advance or in arrears. You can even add a Direct Debit payment option, meaning one less thing for the parents/carers to do and a reliable cashflow for you.
Chasing late payments
No one relishes the prospect of having to chase people for their payments. But there are always some customers who don't pay when they should. Kids Club HQ send automatic reminders, which helps the genuinely forgetful or disorganised. It gives them a chance to sort it out without the awkward conversation.
Kids Club HQ has a section called Credit Control view which shows you all of your debtors at any point in time. Tracking who owes you what and for how long is so much easier this way.
Communication with parents/carers
It's not uncommon to have to get in touch with parent/carers in a hurry, concerning before and after school provision. Maybe the coach can't make it. Or heavy snow means that the setting has to close early. Kids Club HQ's got that covered too. Just write your message, select the customers that need it and send to all with one click.
In a non-emergency situation this feature is also helpful for sending targeted marketing, like sending an offer code for the next term's clubs. Or information about other clubs that the children might enjoy.
Now you want to see the good stuff!
This isn't everything Kids Club HQ can do to make your life easier. Click the button below for a free trial, then you can see how the software saves you time.