Holiday Clubs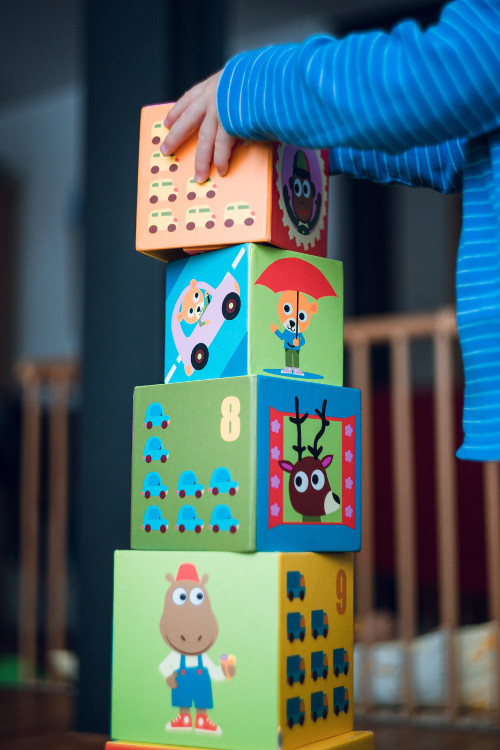 It's easy to underestimate just how much admin is involved in running an after school club. If you're involved in running one, you will be under no illusions as to what it takes.
A lot of the administration is around safeguarding and making sure you can provide a safe environment for the children. Even without that, there's plenty to keep you busy on the admin front.
A lot of this stuff can be made easier with email, spreadsheets and online banking but if you're still finding that your admin is causing you headaches, it might be time to think about using some after school club software to help manage your clubs.
If that's you, we are here to help! We built Kids Club HQ from the ground up to take away the pain of administering out of school clubs like yours.
Contracts, Ad-Hoc bookings or both?
How do you take bookings for your after school club?
The main options we see are:
Contract Bookings - this is where parents strike an agreement with your club that their children will attend the same days every week until either the parent or you ends the contract
Ad-hoc Bookings - ad-hoc bookings are where parents can book any days and sessions that they want for the coming period
Both Ad-hoc and Contract Bookings - some clubs run contract bookings but have extra capacity and so can also run ad-hoc bookings alongside the contracts
Each of these options has its own challenges and all of these are supported in Kids Club HQ.
Contract Bookings
If you run your breakfast or after school club by having contracts with your parents for set days each week, congratulations! Contracts make things a lot easier for managing staff and ratios. The main thing you need to worry about is raising the invoices every month (or however often you invoice). Once you've created all the invoices and sent them out to parents, you can sit back, safe in the knowledge that you're done for another month.
Or can you…?
Pretty soon, the payments start to come in - a good thing, right? Well, yes, it is good to get paid but now you need to keep track of who has paid, when, and for which month (unless you're totally on top of things and none of your parents owe for previous months). You'll know, it's not as easy as it sounds, especially with the different ways parents can pay. Childcare Vouchers are great but the Childcare Voucher providers aren't all great at helping you find out who it is that paid you!
Kids Club HQ helps after school clubs with contract bookings in several ways:
allows parents to request a contract
takes a deposit from parents for the contract (if required)
you can approve or reject requests for contracts
automatically generates invoices and emails them to parents
Ad-Hoc Bookings
Ad-hoc bookings provide flexibility for parents as they get to pick and choose the days and sessions that they want to book. If you have a set number of staff then this can work well but you need to be careful about keeping the staff to child ratio in line.
The usual problems with chasing payments and reconciling with your bank statement and Childcare Vouchers are seen with ad-hoc bookings. It can be a bit more tricky as the payments coming in may not be very consistent from month to month which makes it harder to work out which payments come from which parents.
Kids Club HQ makes it easy to see who has paid and who hasn't saving you loads of time from sifting through paperwork. It even keeps track of partial payments made by parents so you know exactly where you are.
Both Ad-hoc and Contract Bookings
Using a mixture of contract bookings and ad-hoc bookings can be a happy medium if you don't have enough children attending on a regular basis to fill your capacity every day. Allowing parents to book ad-hoc as well as the regular contract bookings helps to maximise the spaces you have available.
The problems here around payments are still there and you also have the problems with keeping the registers up to date as ad-hoc bookings come in.
Registers
With contract bookings, registers are less of an issue because the children that attend your club will be fairly consistent for most weeks. If you have ad-hoc bookings, you will need to keep on top of who is booked in when.
With Kids Club HQ, this is automatic. Whenever a booking is made, the registers are automatically updated in the system. You can either print out the registers or use the functionality built in to allow parents to sign their children in or out using an iPad or other tablet.
Chasing payments
Parents keep their own information up to date
Parents are looking to save time and it's almost expected that online bookings would be available. If you're still using paper forms or emailed Word documents, you might be unwittingly frustrating your customers.
How sure are you that the information you hold is up to date?
By giving parents a means of updating their information and the information about their children online, you're helping the parents to help you keep this information up to date.
Start saving hours each week on admin
Think about how long you spend working on admin and how much Kids Club HQ could be reduce that admin. There are often other benefits that the software will give you too.
If you'd like to find out how Kids Club HQ can save you hours each week, please get in touch or arrange a demonstration using the buttons below.