Changes To The Booking System To Better Support GDPR
There are a number of changes that have been made to the Kids Club HQ booking system to help you better support GDPR. These changes are summarised below:
We've separated the login and new account registration forms into separate views
The registration form will now include sections for a privacy statement and consent checkbox along with communication method consent checkboxes (if you enable them for your organisation)
When a customer logs in, the 'home' view has changed to include a navigation bar. This allows customers to change their communications consents at any time
Separation of login and registration forms
In the previous version of the booking system, the login and registration forms were in the same view, like this: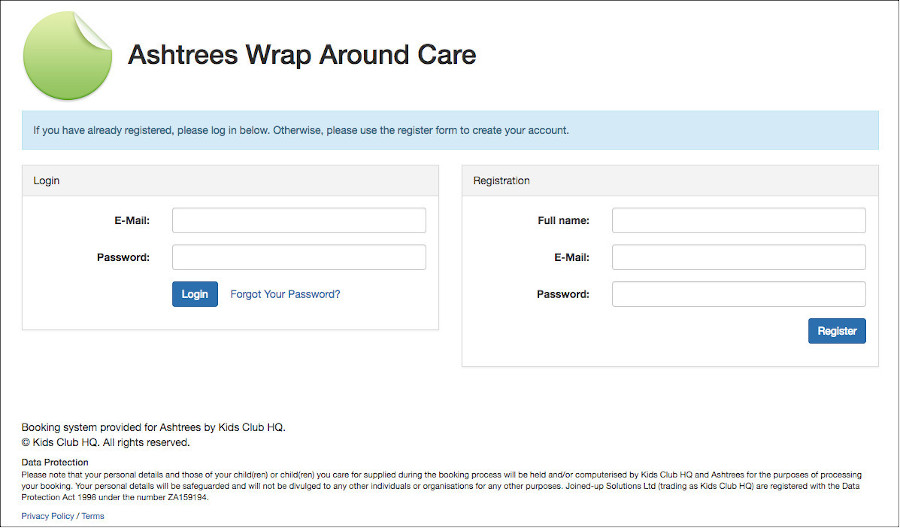 To help support GDPR, the new registration form includes your privacy statement and communications preferences (if enabled). To make the registration view clearer, the login and registration forms have been separated into different views as follows:
Login view: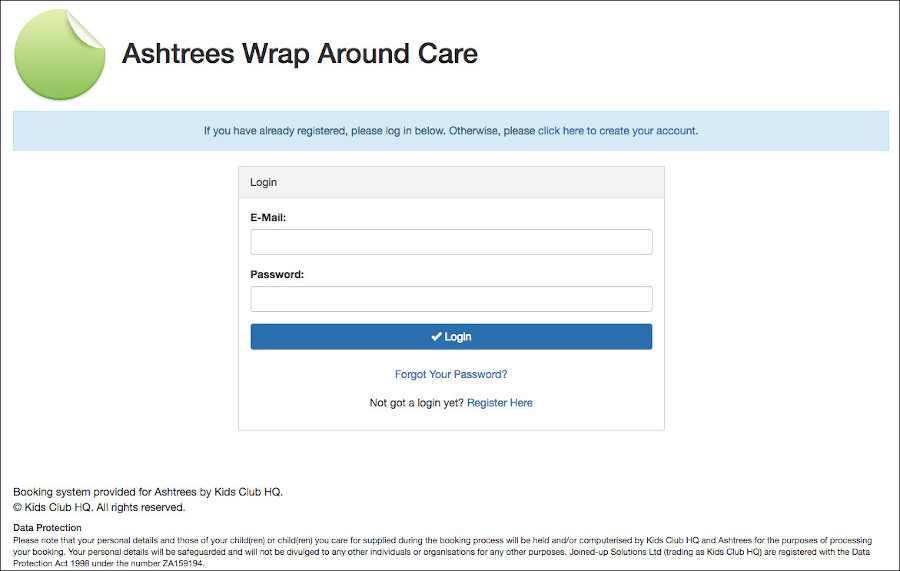 Registration view: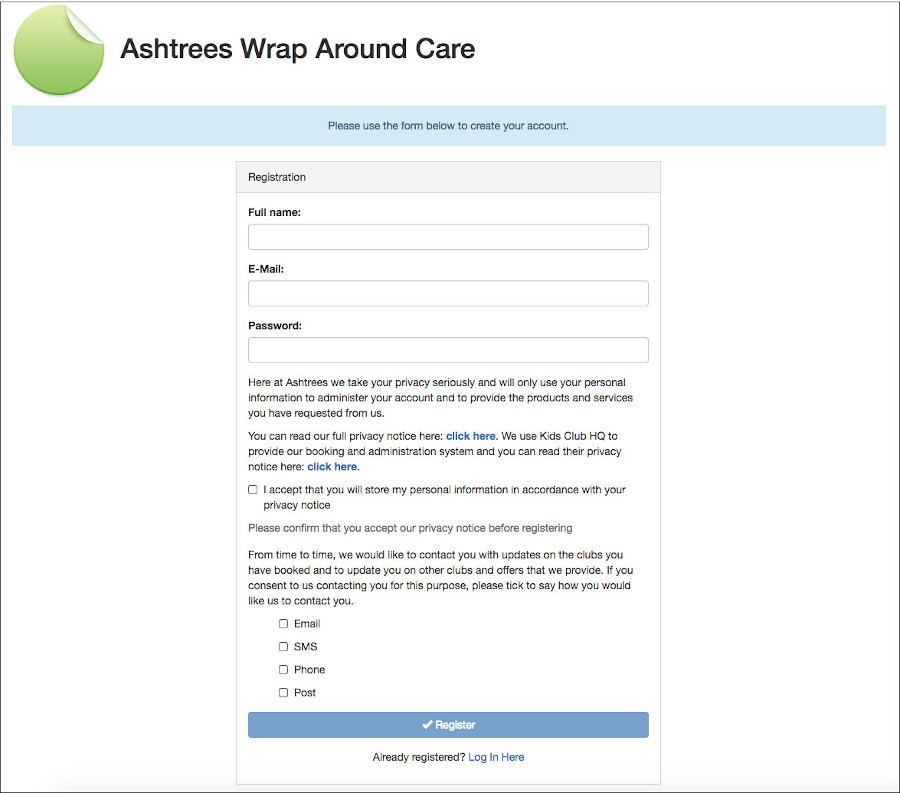 Please note: The privacy statement and communications consents will only be shown once you have enabled them in the administration system.
Agreement to Privacy Notice for existing customers
Once you have enabled your Privacy Notice, existing customers will be required to positively consent to this when they next log in.
The new view for this will appear to them immediately after the login form and looks like this: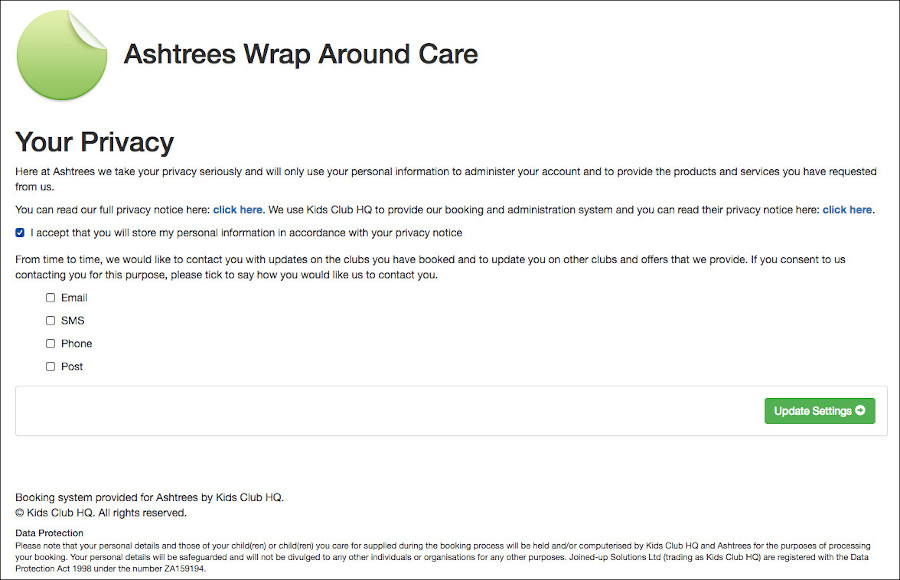 Home page navigation bar
The curent version of the 'home' page customers see once they have logged in looks like this: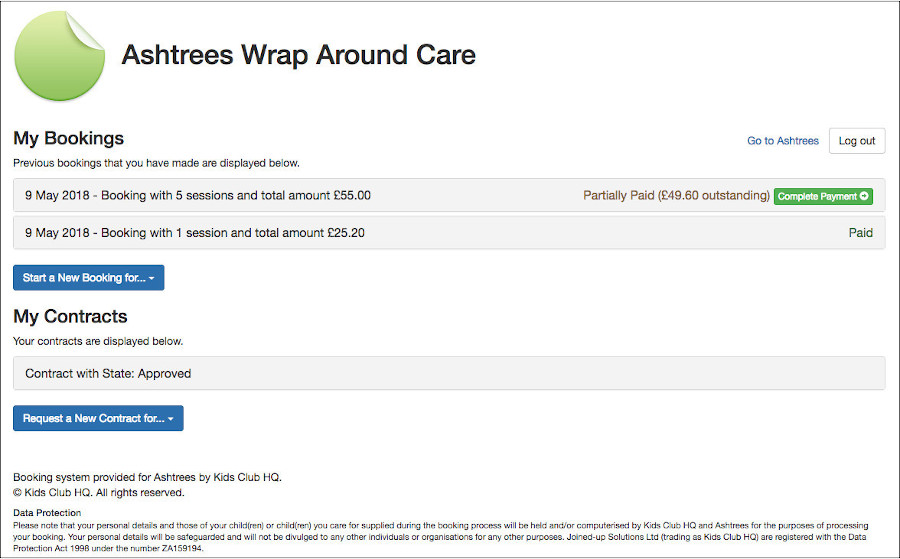 The new home page will contain a navigation bar as follows: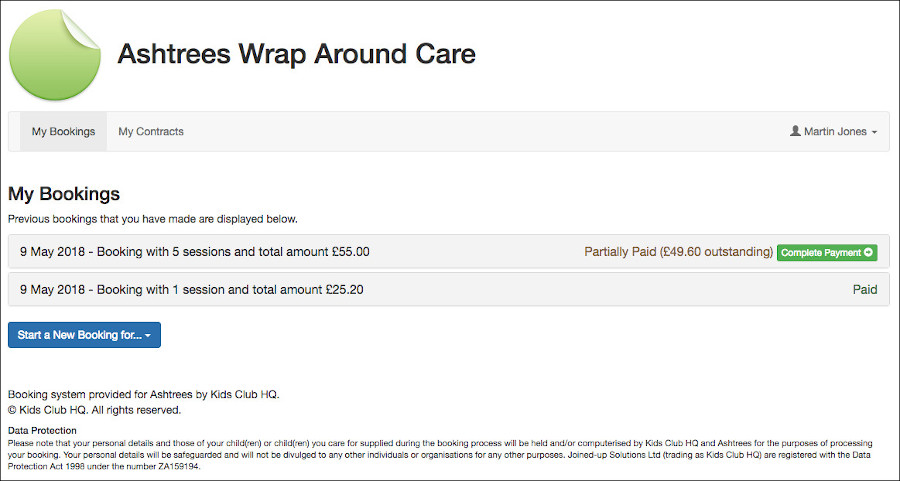 Customers will be able to view your privacy statement and change the communication methods they would prefer you to contact them through by clicking on their name and selecting Privacy & Communications. This view looks like this: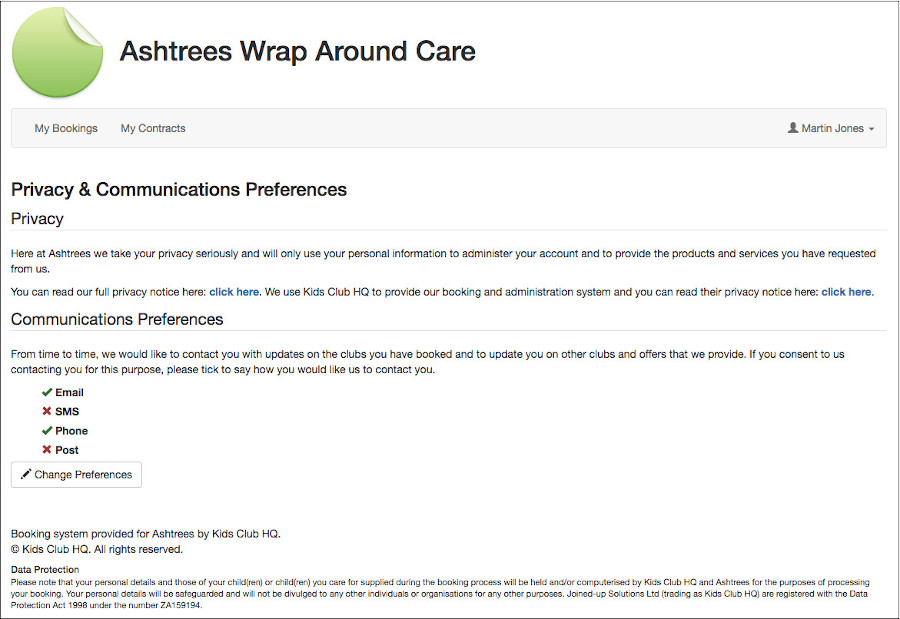 They can click the Change button to make changes to their chosen communications methods: