Sign in or out multiple children at once on a register
We've recently made it easier to sign in/out multiple children on a register by allowing you to select more than one child at a time and complete the same action.
Once viewing the register, along the left hand side you'll notice some tick boxes. If you individually select the tick box next to the names of the children you'd like to sign in/out or mark as absent. At the top you are given the option to select All if needed.
Once some children are selected, you'll see the drop down button at the top appear labeled Batch Actions.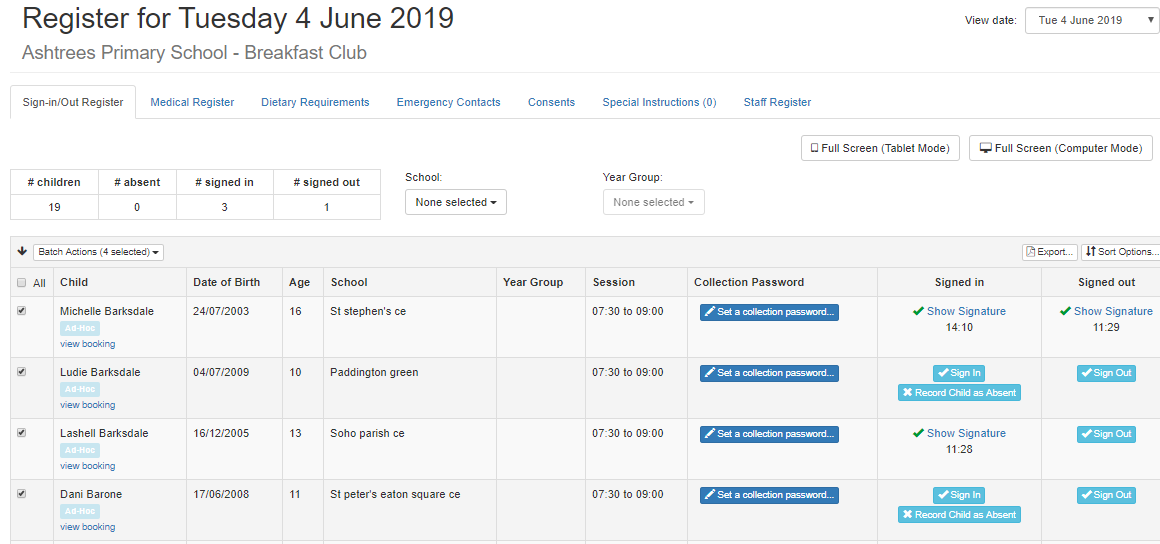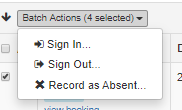 If you click this drop down button, you'll see you have options to sign in, sign out or record as absent.


Sign In/Out
If you select to sign in/out the selected children, you'll be presented with the below pop up.
Sing in:

Sign out:


As you can see, you'll be prompted to confirm the staff members name, and then can sign in/out all the children selected.

Record as Absent
If you need to record multiple children as absent, you can select the Record as Absent option. This will bring up a slightly different pop up, prompting you to confirm the reason for the absence (this can be left blank).