Use Account Credit as payment
Sometimes a customer might have some credit in their account that needs to be used as payment for a booking. To do this, the first step is view the Bookings tab in the Operations section of your dashboard.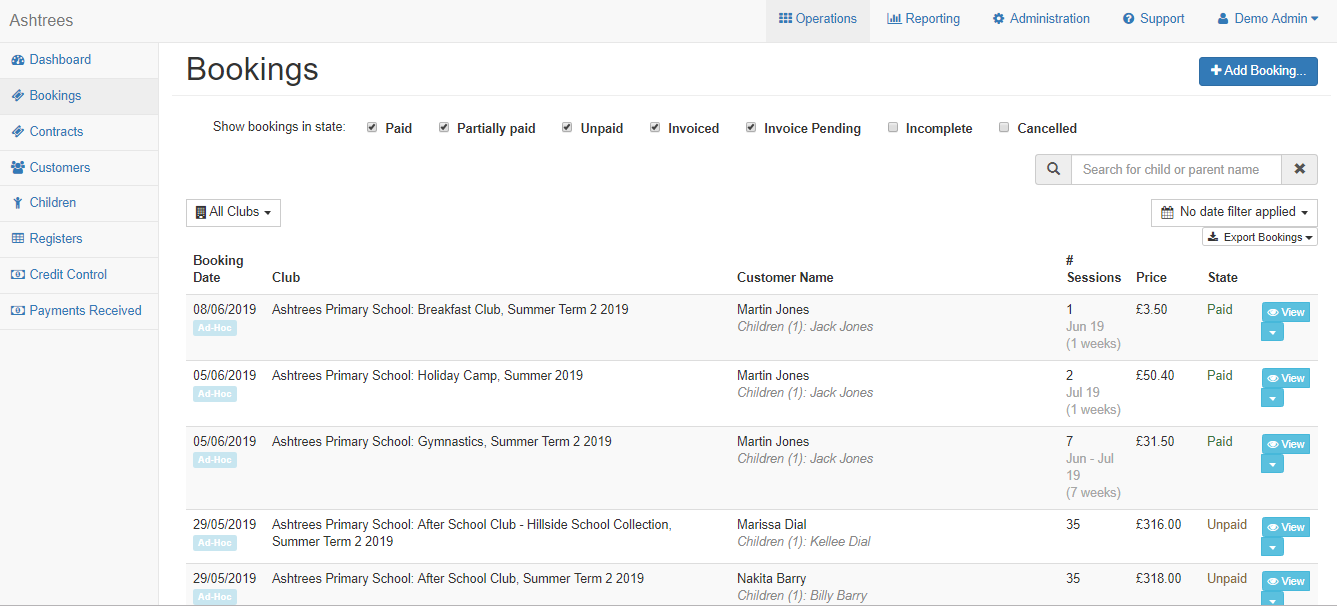 You'll then need to find the customers booking. You can do this by typing the customers name into the search-bar. When you've found the booking you're looking for, select the View button.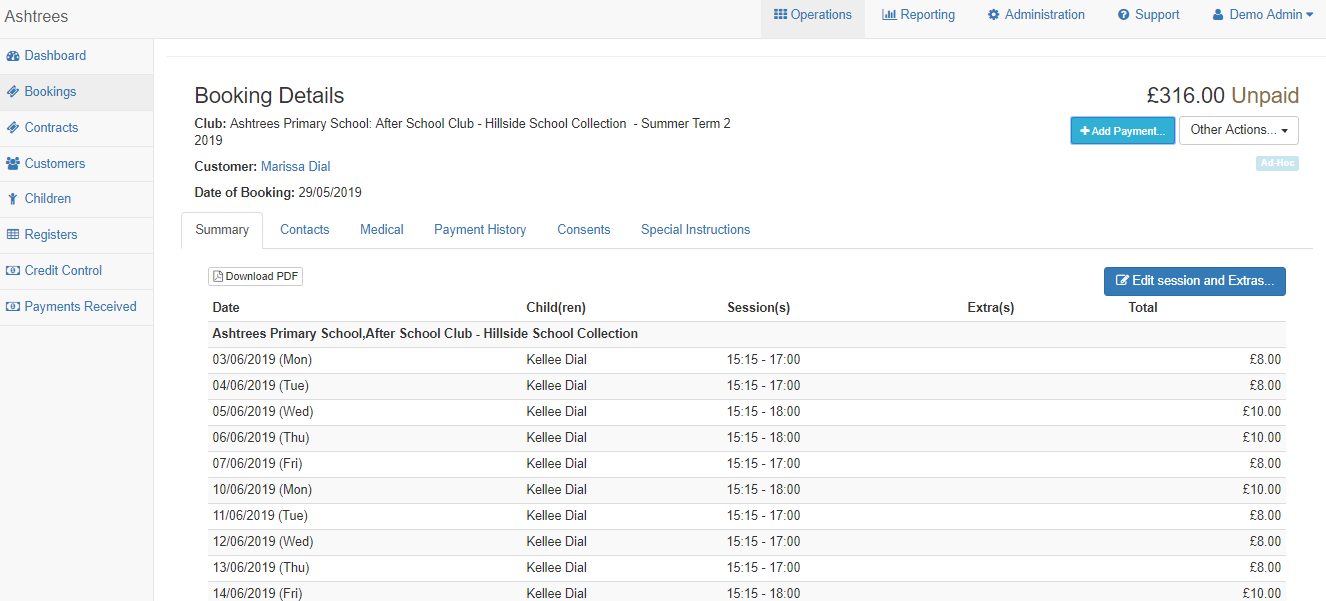 Here you'll see all the details for that booking. In the right corner you'll see the blue button +Add Payment. Select this and you'll be taken to another screen to confirm the details for the payment.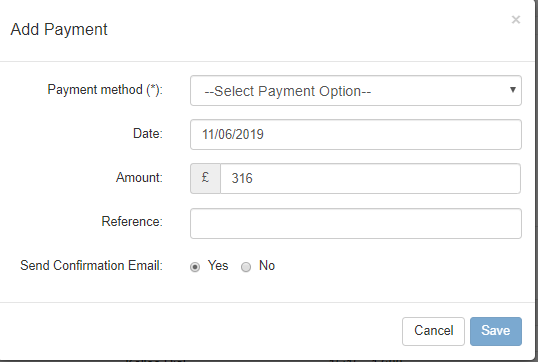 The first step is to select the Payment Method from the drop down box. You'll need to select Account Credit.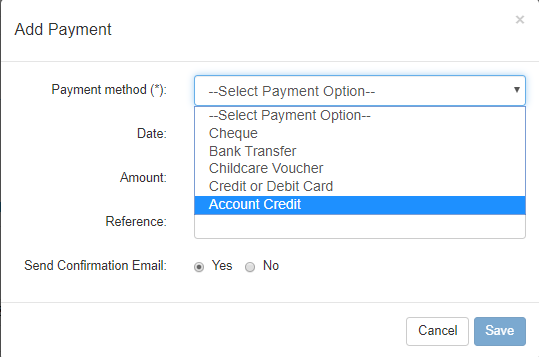 The next step is to confirm the Date and the Amount of credit you'd like to apply to the booking. You can confirm a Reference if required and can opt for the customer to receive a confirmation email.
Once you've filled this in, you can hit the Save button.

You'll then be taken back to the customers booking page where you can see the amount that has been paid/any amount that is left to pay.
Note - if you do not see the Account Credit method as a payment option, please ensure the customer has some credit in their account.