How to reinstate a customer
Sometimes you might need to reinstate a customer after they've been deleted. This guide will show you step by step how to do that.
First, head into your dashboard and to the Customers section in the side bar. Then you'll need to ensure that the filter to include deleted customers in this view is selected. (You can see that in the screenshot below)
You can then use the search box to type the name of the customer you'd like to reinstate, and once you've found the customer you can click the blue View button. This will take you to that customers page.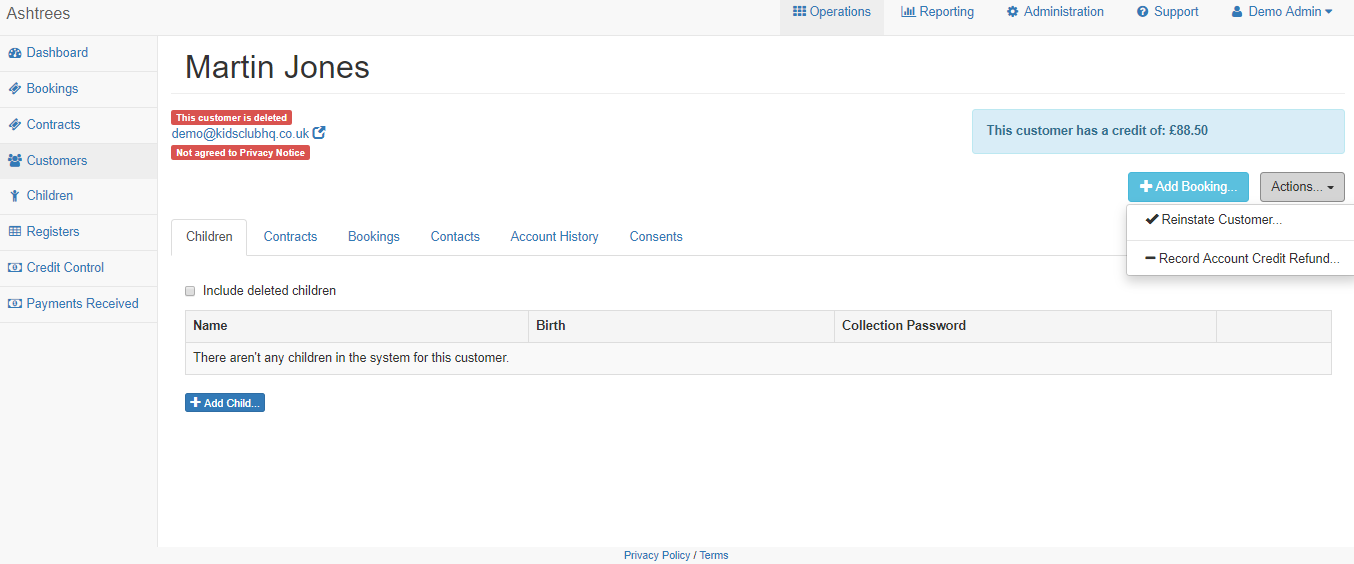 On this customer page is where you'll find the option to Reinstate the customer. Along the right hand side you'll see the Actions button. Hit this, and you'll see the drop down options in the screenshot above. You should select Reinstate Customer. 

You'll then be presented with a pop up asking if you'd like to reinstate the children for this customer as well. You should decide whether or not you want to reinstate the children and select the relevant option. Once decided, hit the blue Reinstate button and this customer will then be reinstated.  
Should you need to reinstate a child only, check out our guide here.