How to apply an existing discount to an existing booking
Sometimes you may want to apply an existing discount to a booking that doesn't already have it applied. For example, you may have set up a customer specific discount for a customer who has existing bookings and you may wish to apply that discount to those bookings. This article explains how to do that.


First, you'll need to view the booking which you'd like to apply the discount to. Once viewing the booking, you'll need to select the "Other Actions" dropdown button. In the list that appears, you'll need to select "Apply a discount":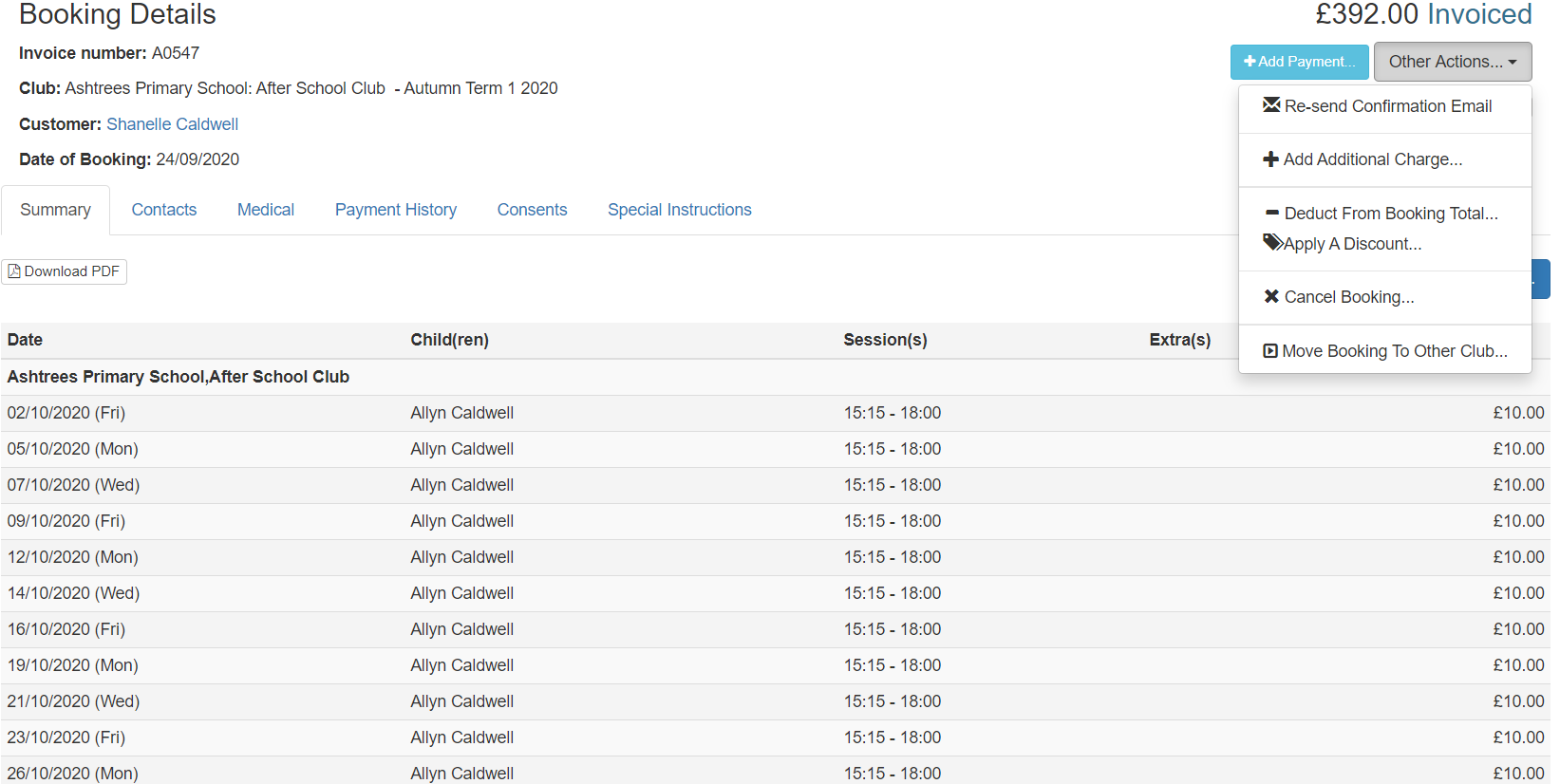 A pop up will then appear allowing you to apply a discount, you'll see a list of any discounts which are available/valid for this booking but do note, as per the text highlighted in blue on the screenshot below - whilst the discounts listed below are valid, they may not be able to be applied due to other restrictions/the rules for the discount.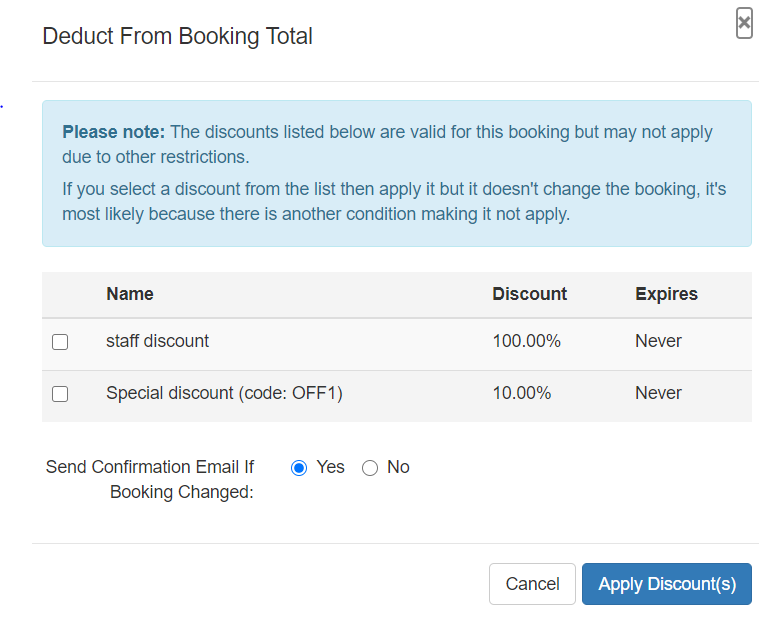 Select the discount(s) that you would like to apply to the booking from the list. 
You can then choose whether to send a confirmation email to the customer regarding the change when the discount is applied - do note, that the confirmation email will only be sent if the discount is applied/price is changed.
Once done, click the Apply Discount button, and you'll be taken back to view the booking where you'll be able to see the discount applied. You'll note the amount due for the booking has changed and if you scroll to the bottom you'll be able to view the details for the discount.