How do I cancel a customers contract?
If you need to cancel a customers contract in Kids Club HQ, there is a simple process to do this.
Click on the 'Contracts' menu item in the left navigation menu: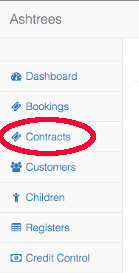 Find the customers contract that you would like to cancel in the list of contracts then click the 'View' button to the right of the contract in the list.
When viewing the contract, click 'Other Actions' then 'Cancel Contract…' in the top right of the view: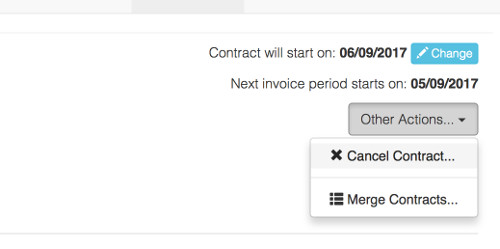 You will then be prompted to choose the date when the contract should be cancelled from and whether to send a confirmation email to the customer: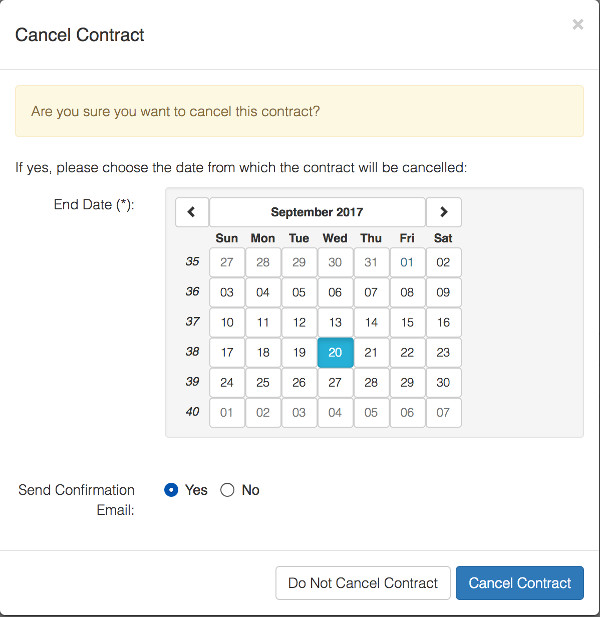 Once you have selected the date the relevant options, click 'Cancel Contract' to complete the cancellation of the contract.
Please note: If there is a current booking for this contract which includes dates after the cancellation date, you may also need to edit the booking to remove the relevant days.