How do I cancel a booking?
If you need to cancel a customers booking in Kids Club HQ, there is a simple process to do this.
Click on the 'Bookings' menu item in the left navigation menu: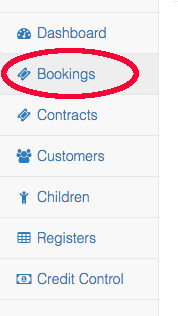 Find the customers booking that you would like to cancel in the list of bookings then click the 'View' button to the right of the booking in the list.
When viewing the booking, click 'Other Actions' then 'Cancel Booking…' in the top right of the view: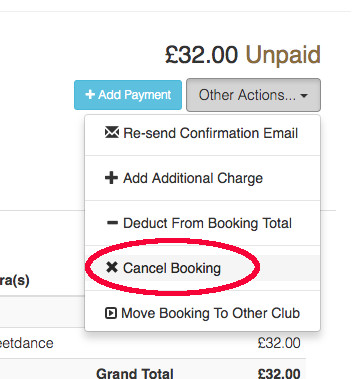 If the booking has not yet been paid for, you will then be prompted to confirm that the booking should be cancelled:

If the booking has been paid for, you will be asked to choose how to refund the payment: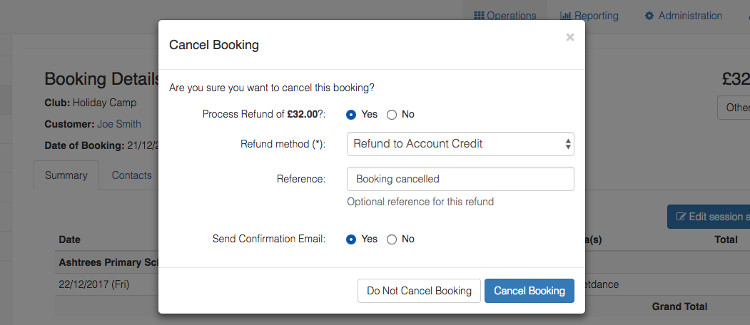 Once you are happy, click 'Cancel Booking' to complete the cancellation of the booking.