How to make a date range private/public
This guide will talk you through changing date ranges you've made to a public or private state.
Private - administrators will be able to see this in the system but customers can not make bookings (unless you send them the link).
Public - this will be available for customers to book.
If you haven't yet added any date ranges, please refer to our guide here - https://kidsclubhq.freshdesk.com/support/solutions/articles/33000241078-how-to-add-a-date-range-to-a-club- on how to create a date range for a club.
The first step is to log into the system, click on Administration in to top navigation and then Clubs on the left. 
Locate the club with the date range you need to make public/private and select view.
Select which date range to view using the drop down in the middle of the view in to top half.
Once you're viewing the date range you want to edit, select the Date Range Actions...  drop down button. You'll then be able to select to Make Private...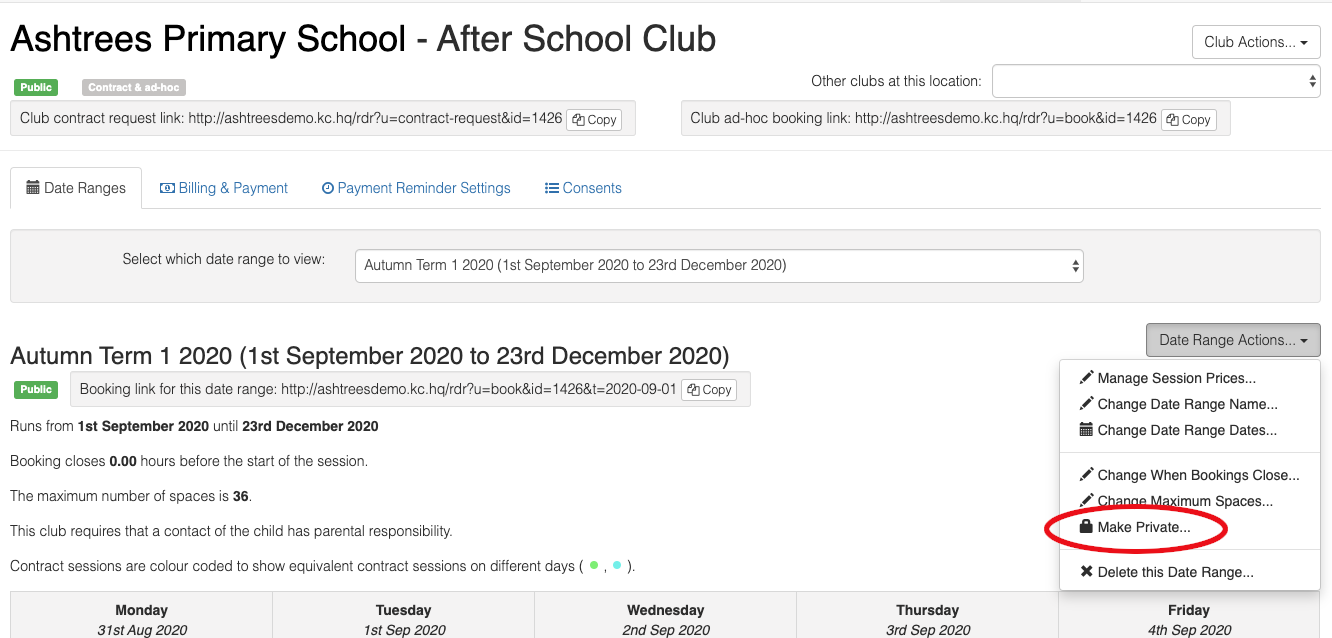 A pop up will then appear asking you to confirm the change.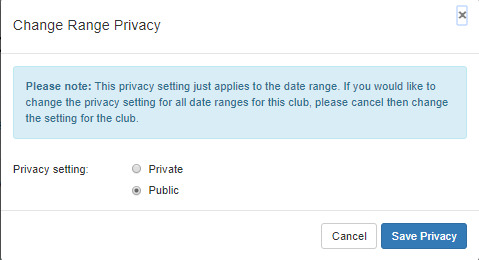 When you've confirmed the change you can select Save Privacy and this will be saved.
To make a date range public, you'll need to follow all the steps above but instead of selecting to make it private, instead you'll be selecting to make it public.