Filtering by clubs, locations, and date ranges
When you want a more granular view of your bookings, contracts, customers or children you can use the filter button shown below:

Clicking this will open a small window that lets you select a specific site, location, or date range.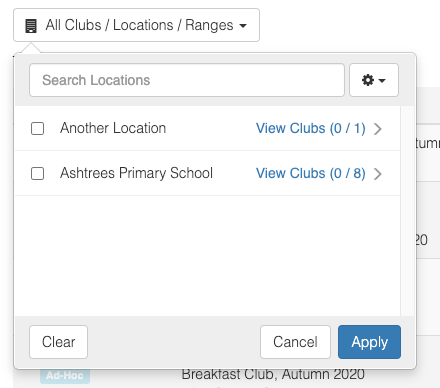 In this example, we can see a list of clubs. To select a club, click the checkbox in the left hand side next to the name, and press "Apply" to update the data on the page.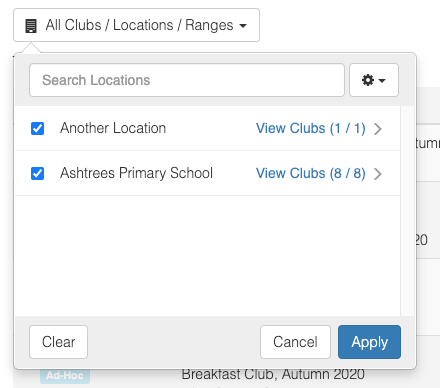 When you have made a selection of clubs, locations, or date ranges- you will see a summary of them in the filter button, like so: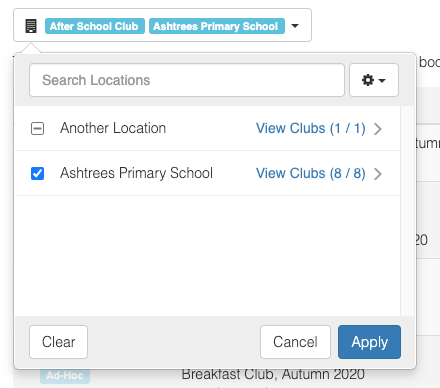 When you see a small dash in the checkbox to the left of the name, it means a partial selection has been made. 
In this example The first "After School Club" line has a specific date range selected (which also happens to be all of the date ranges for that club). 
Clicking "View Ranges" will show you a list of ranges for that club. For example: (1 / 1) shows 1 out of 1 club is selected.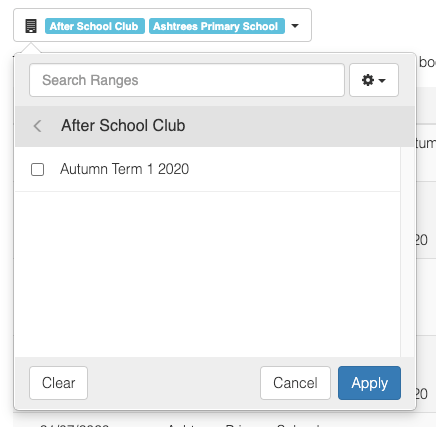 Searching 
If you are looking for a specific club, location, or date range, enter part of the name in the search box at the top of the selection window. This filters the list of results you are currently on. For example: if you are viewing the club list, the search will only apply to the clubs.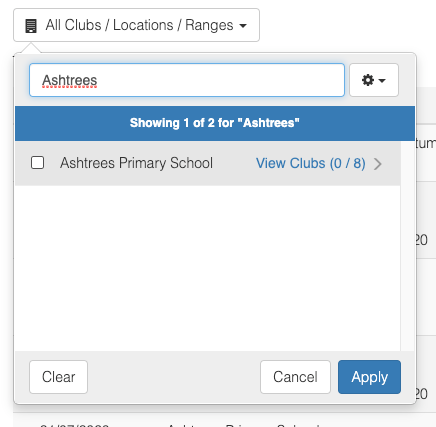 Showing historical or deleted locations, clubs and date ranges
To the right of the search box is an options dropdown. This allows you to select whether to include historical date ranges in the filter and whether to include deleted locations, clubs and date ranges.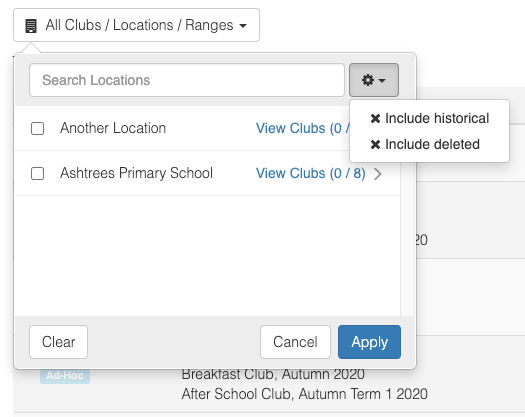 When you select to include deleted, the deleted items are shown with a 'deleted' label next to them.